LeaderGuide Pro documents
are created from Collections.
Collections corral your instructional content into logically organized, professionally formatted Word documents. Collections create documents that can be:
LeaderGuide Pro includes
3 Collections that can be...
Modified
to create your own custom collections.
Attached
to existing documents to automatically change the document's font styles, icons, headers and footers. And to convert content to your LeaderGuide Pro formats.
Introductory Materials
Getting Started
Graphic Cues
Program in Perspective
Program Preparation
First New Module Overview page
Can be used to start a new:
Facilitator guide
Participant guide
Document part (module and lesson)
Provides unique:
cover page
headers and footers
fonts
icons
Delivers the same:
document structure
document parts
Can be set up with Lessons as:
portrait or landscape orientation
narrow or wide margin
2-column or 3-column table rows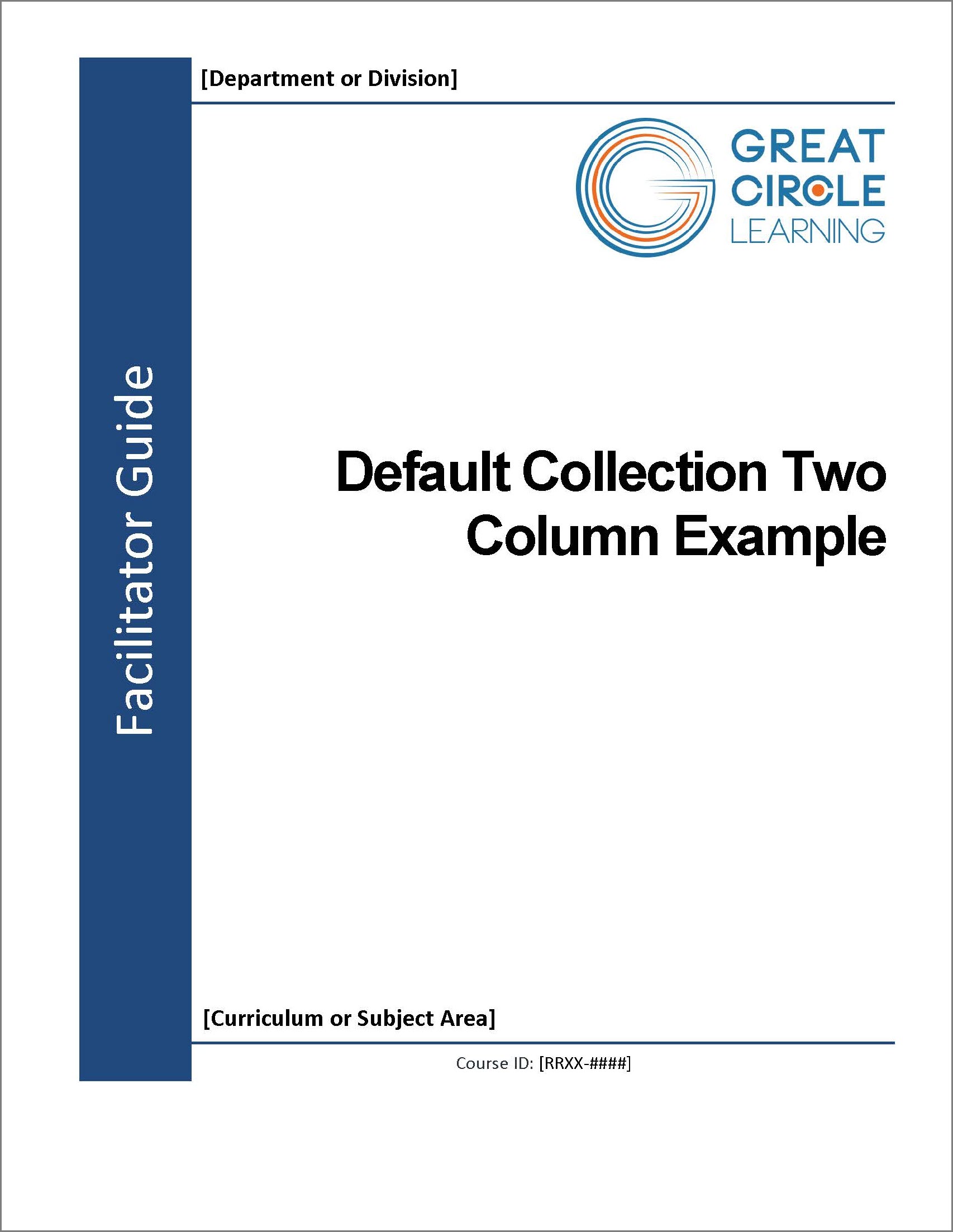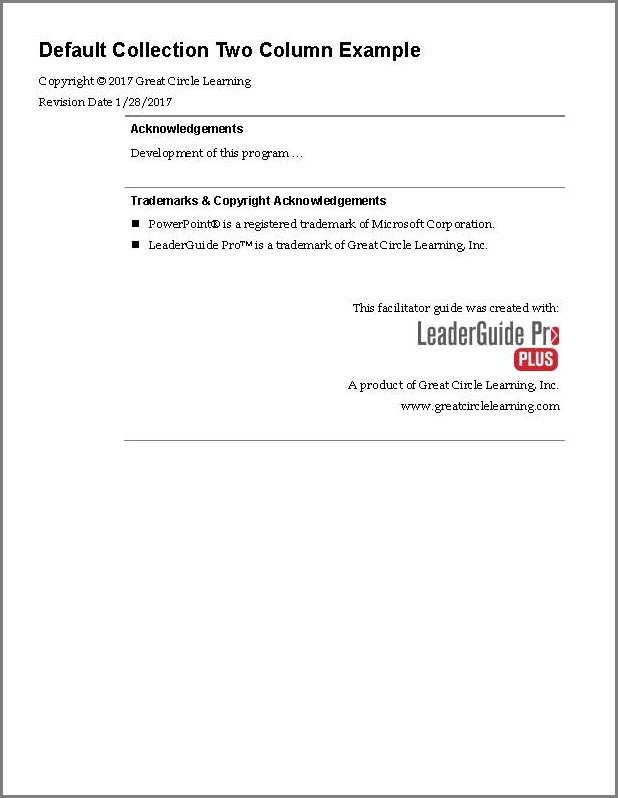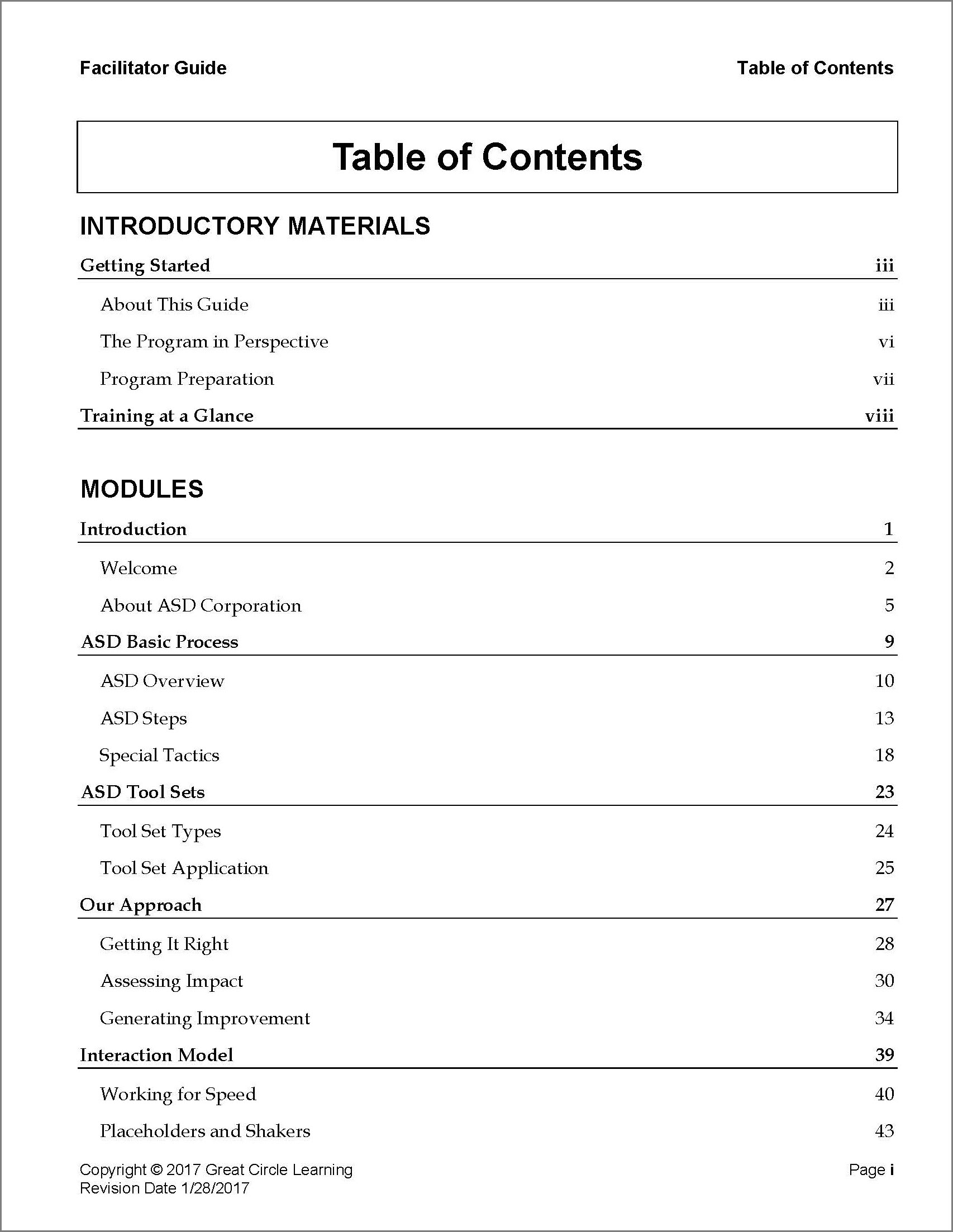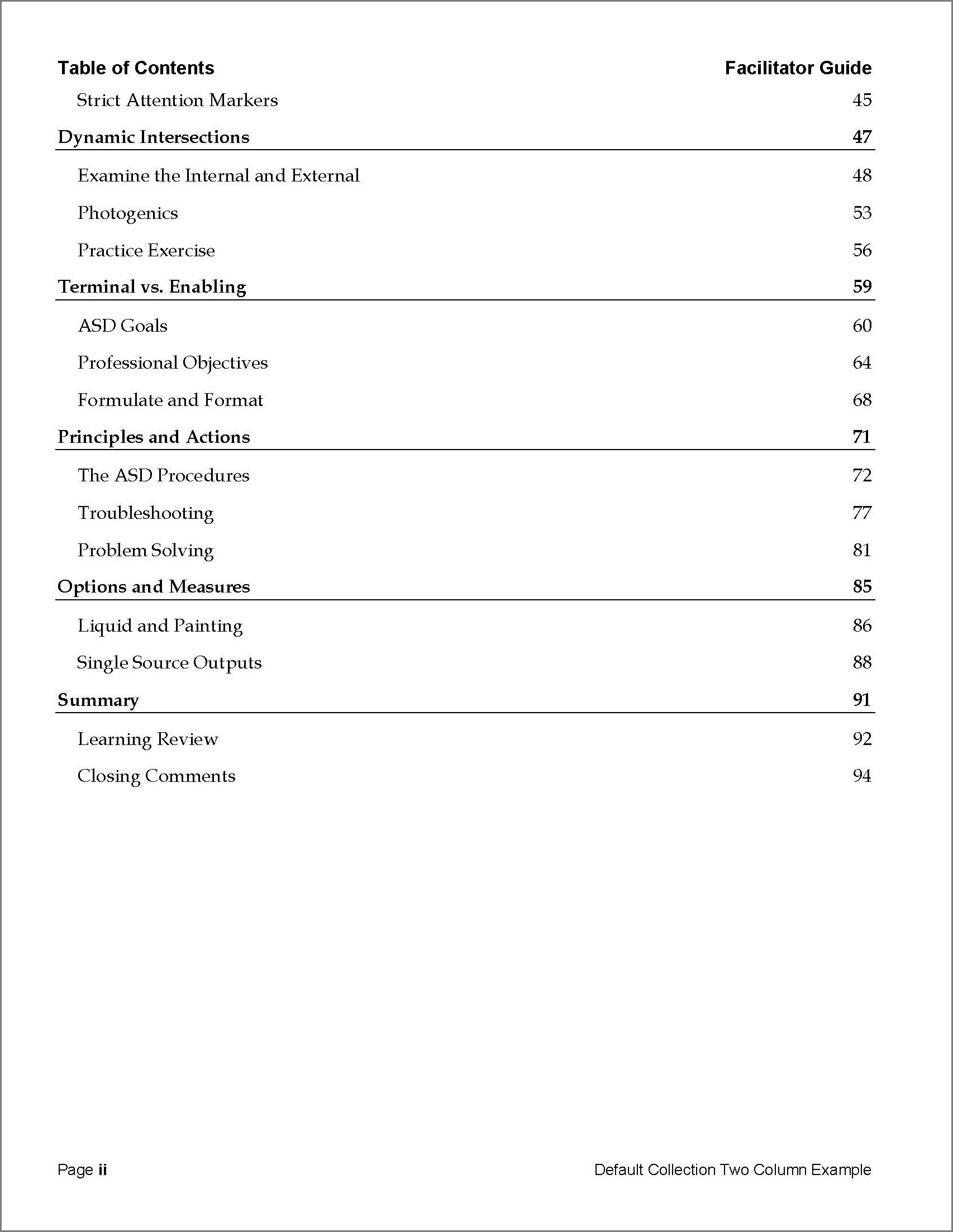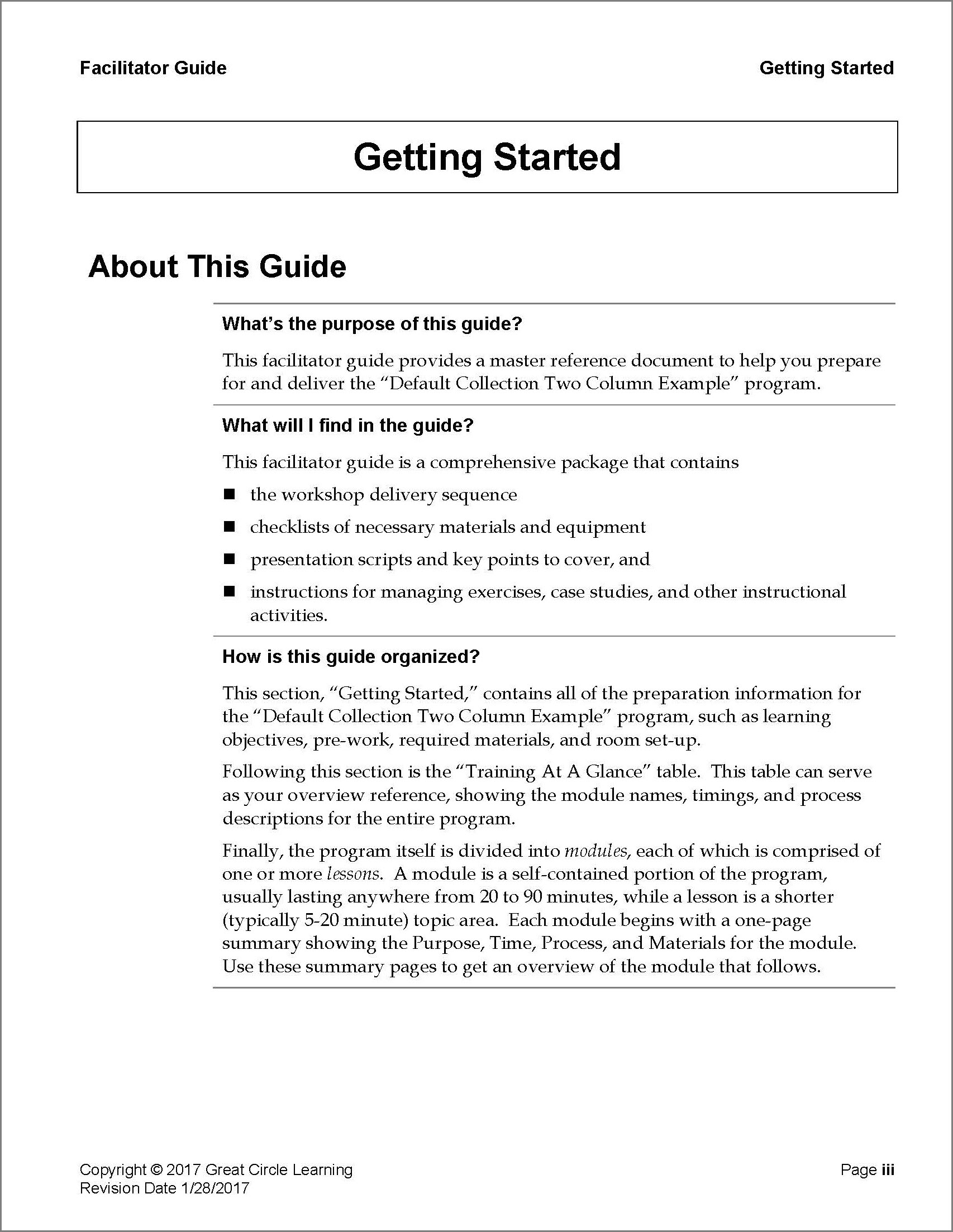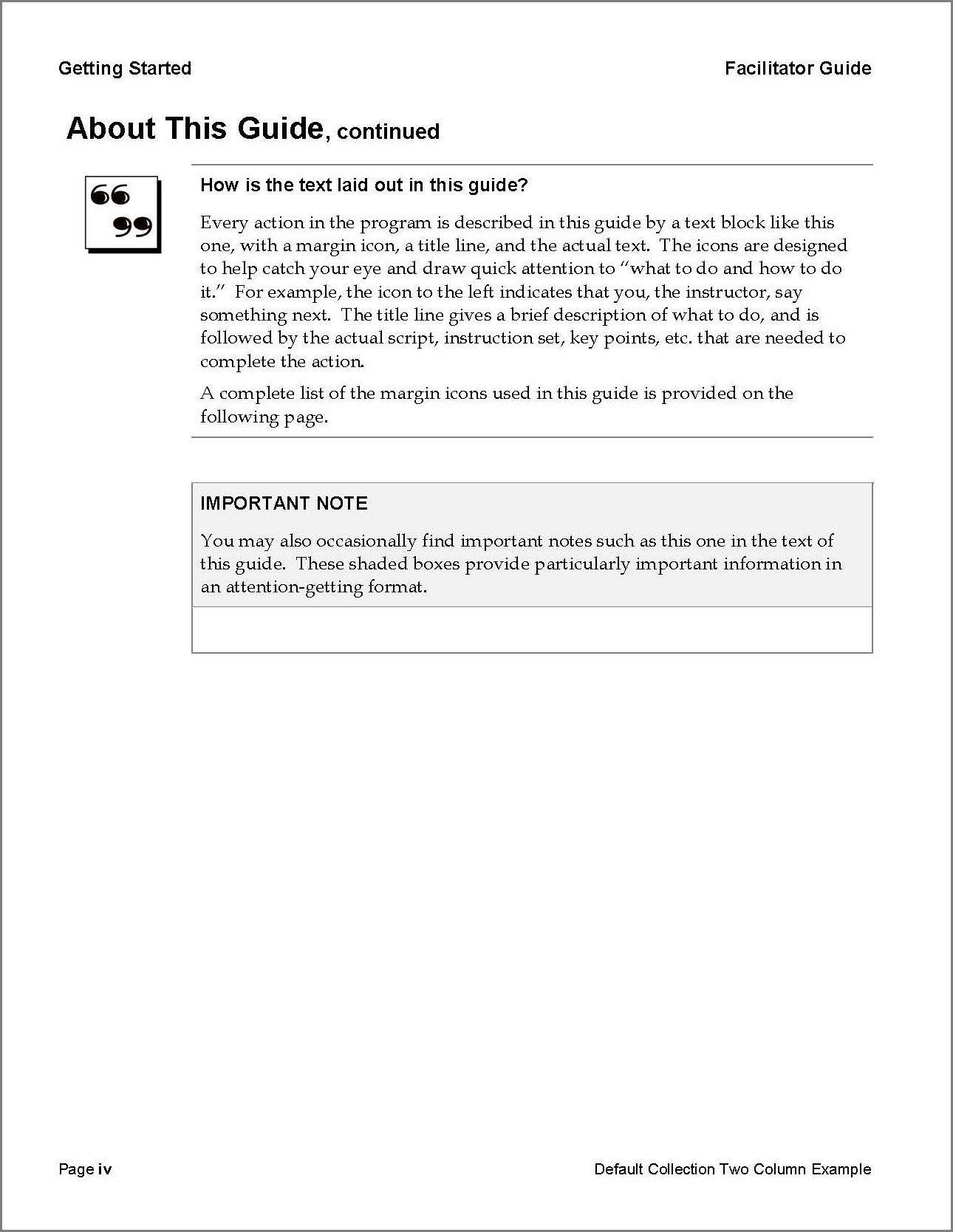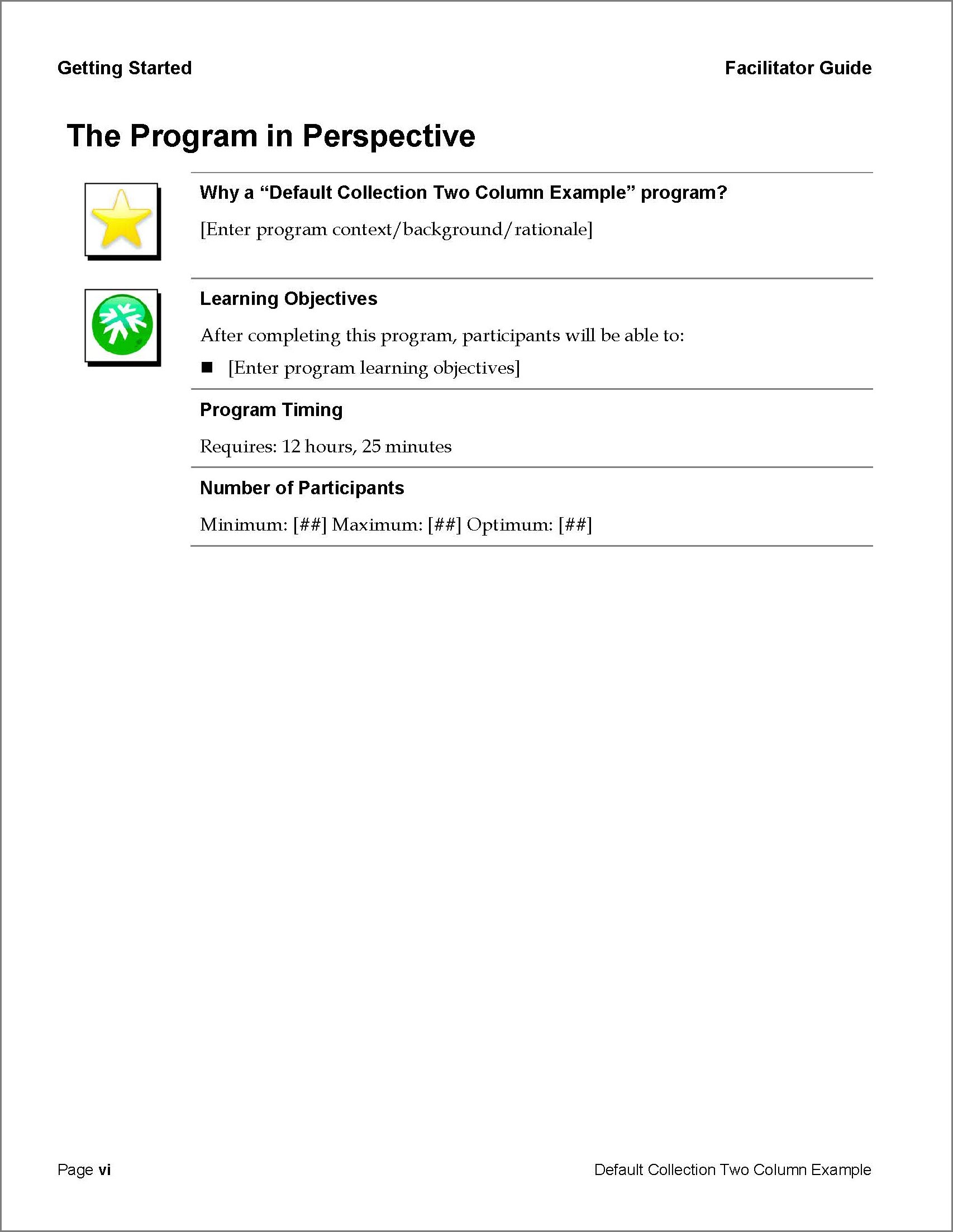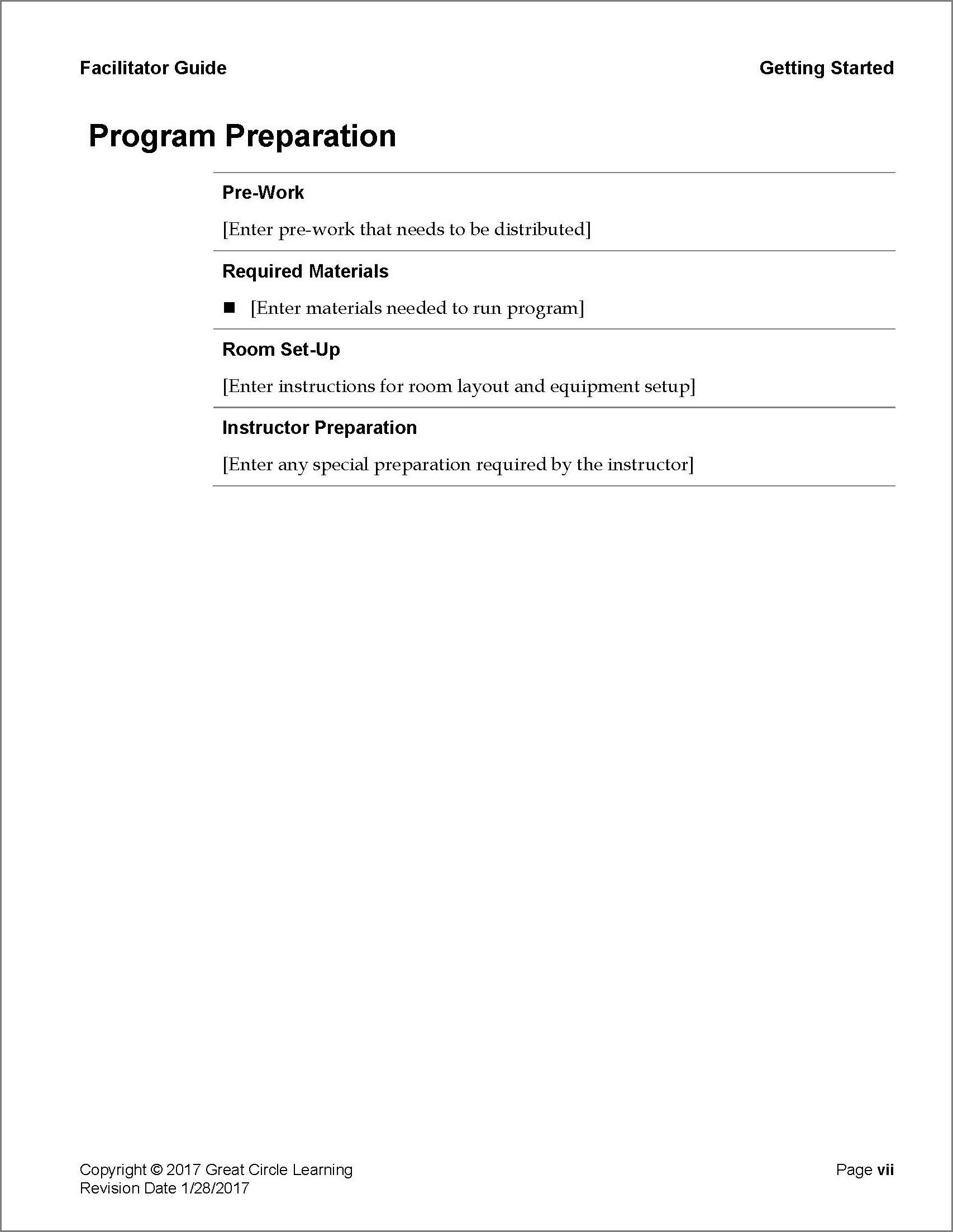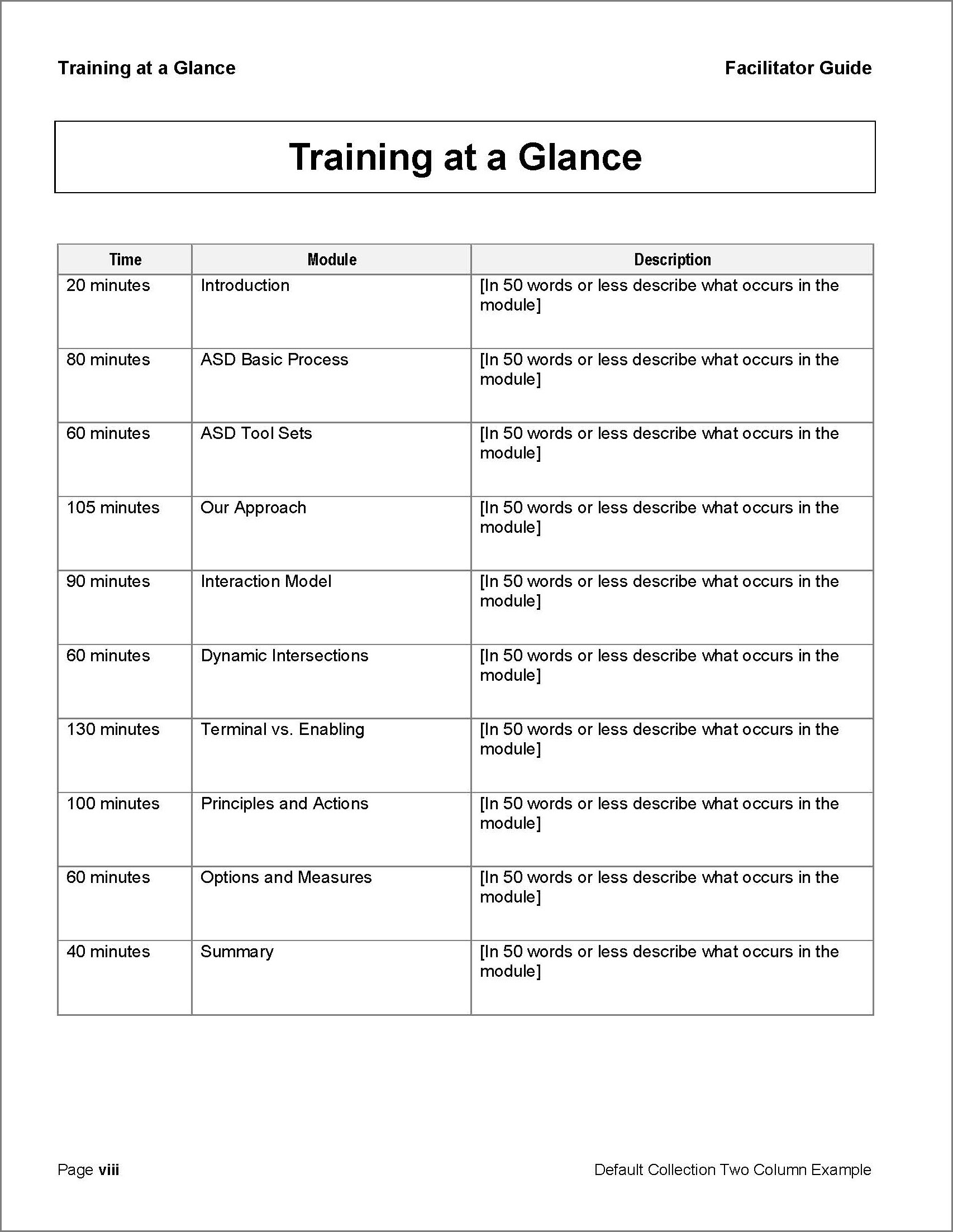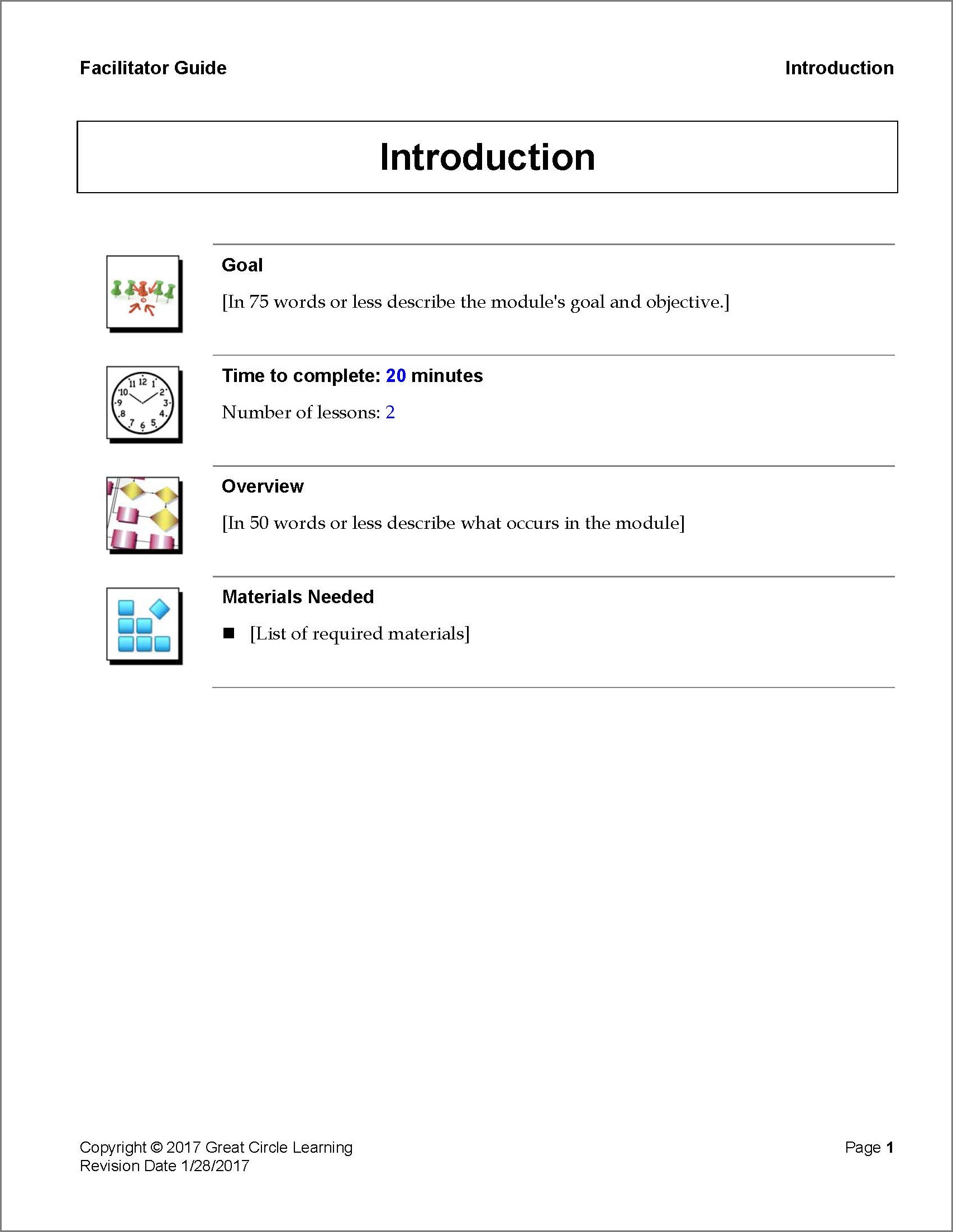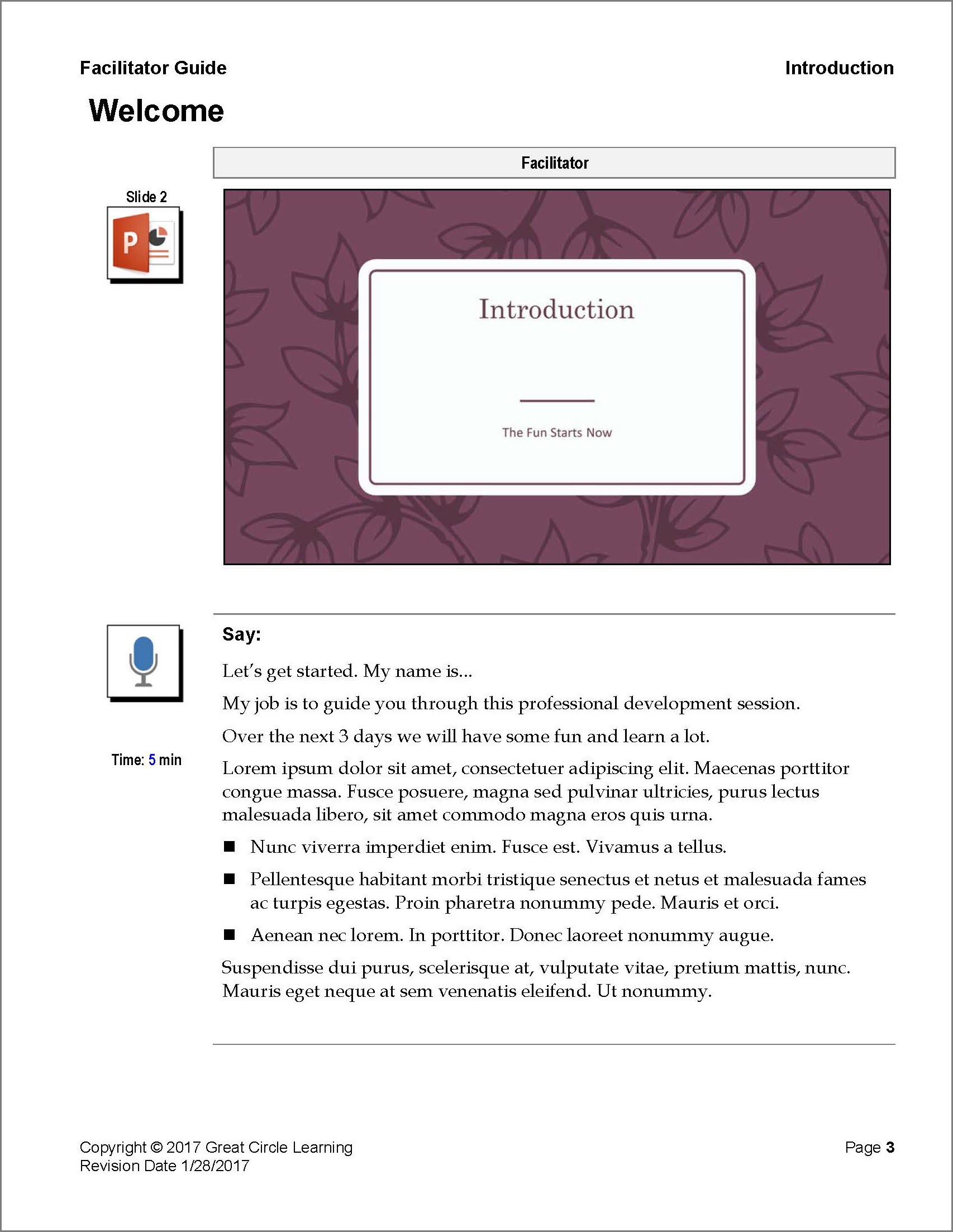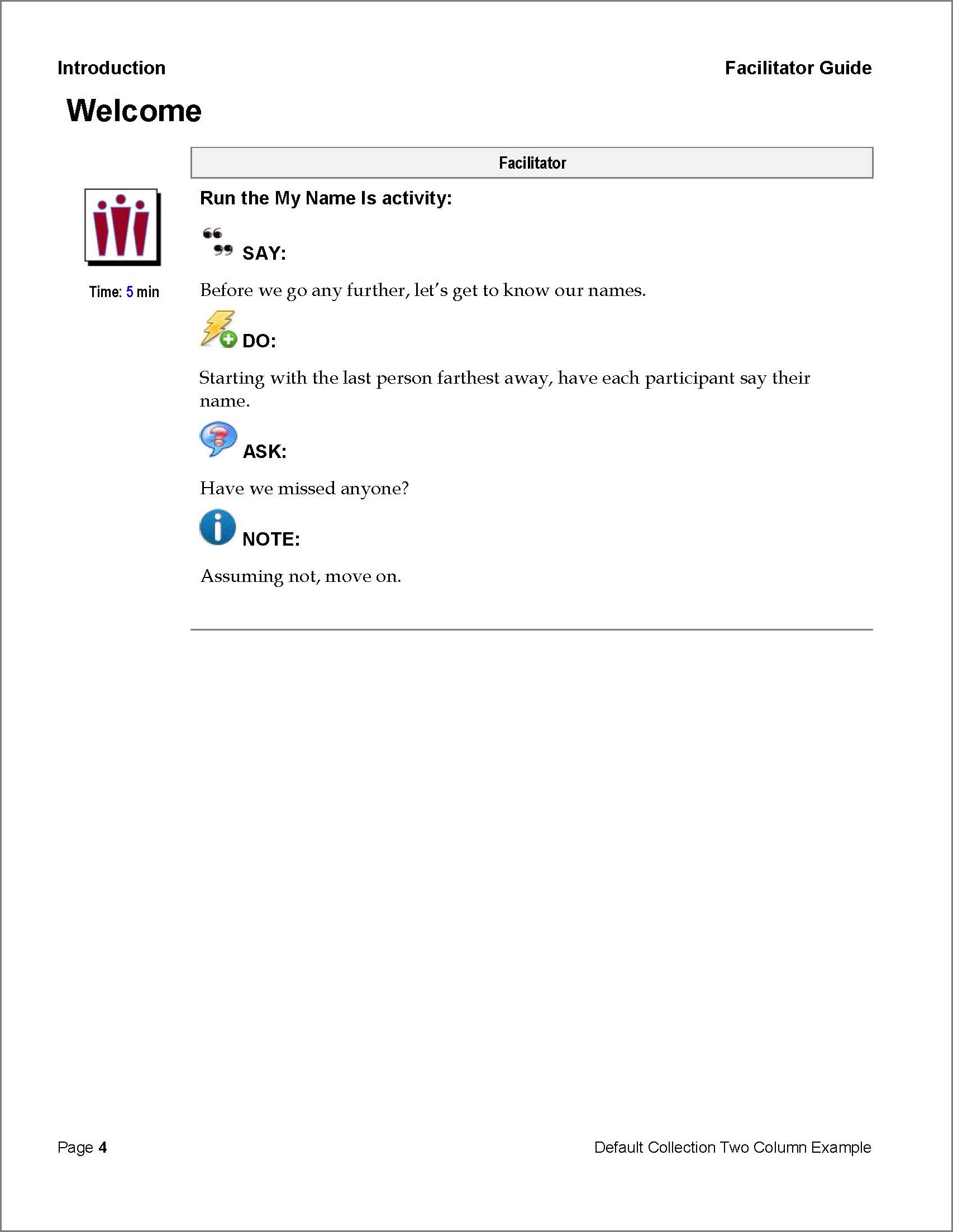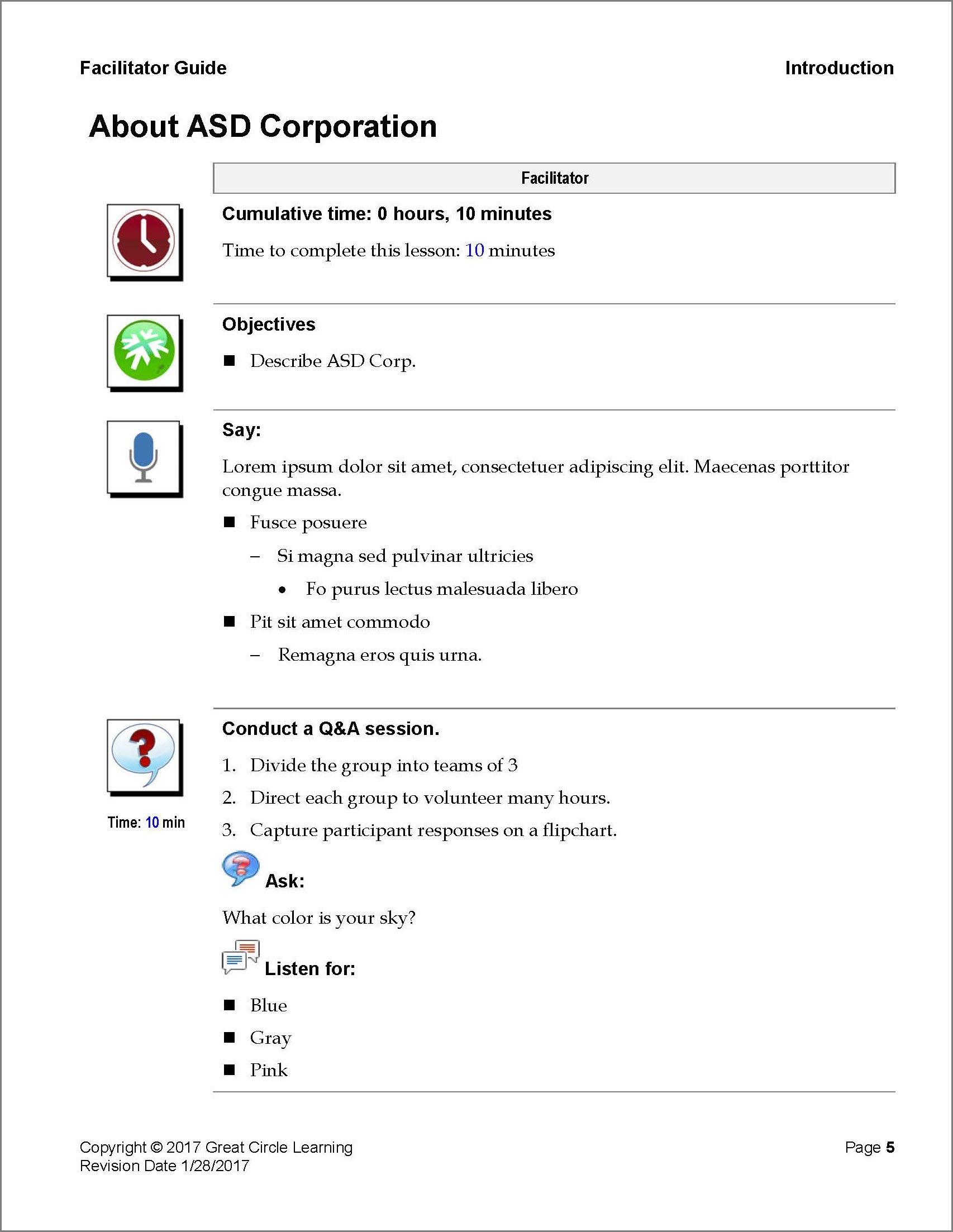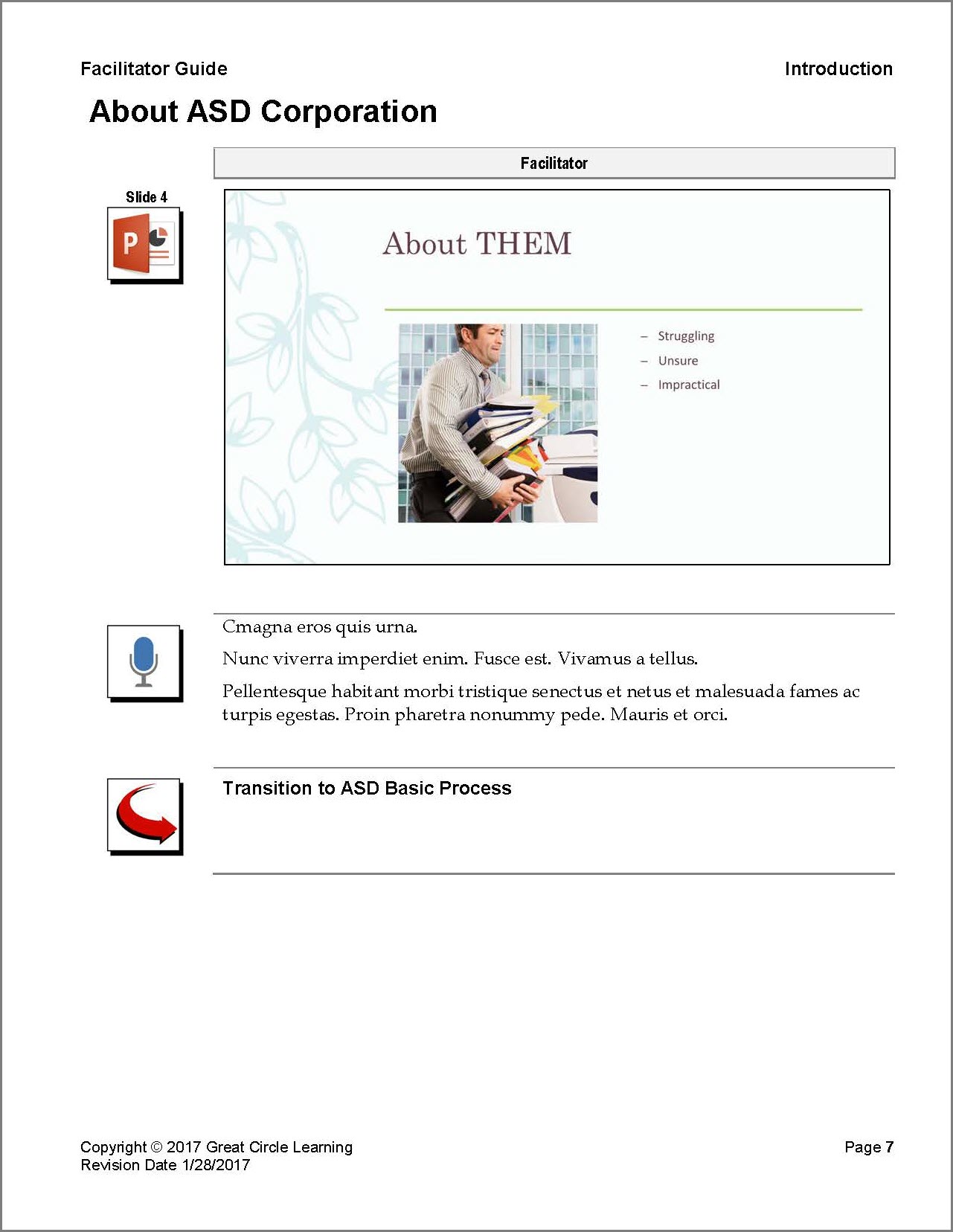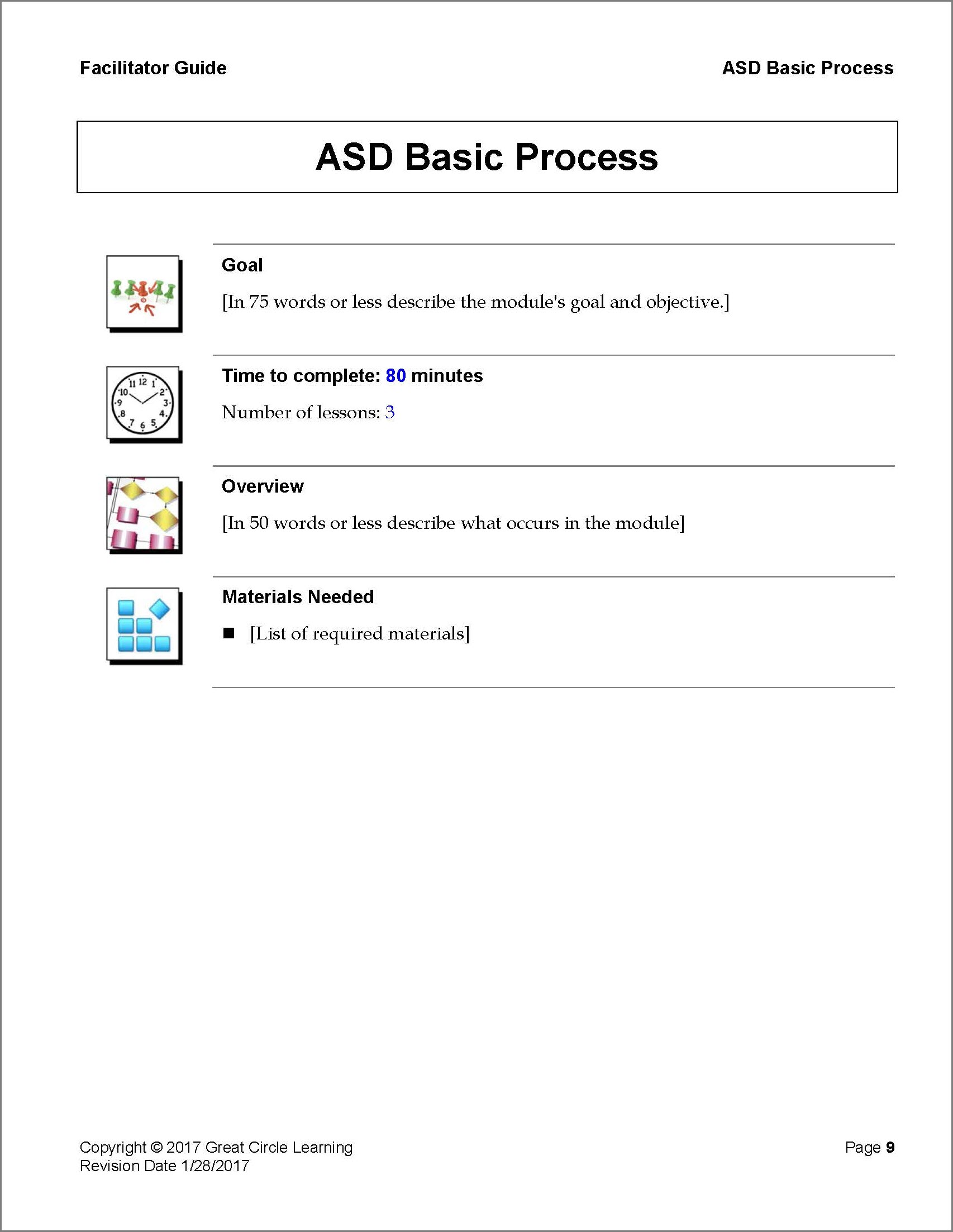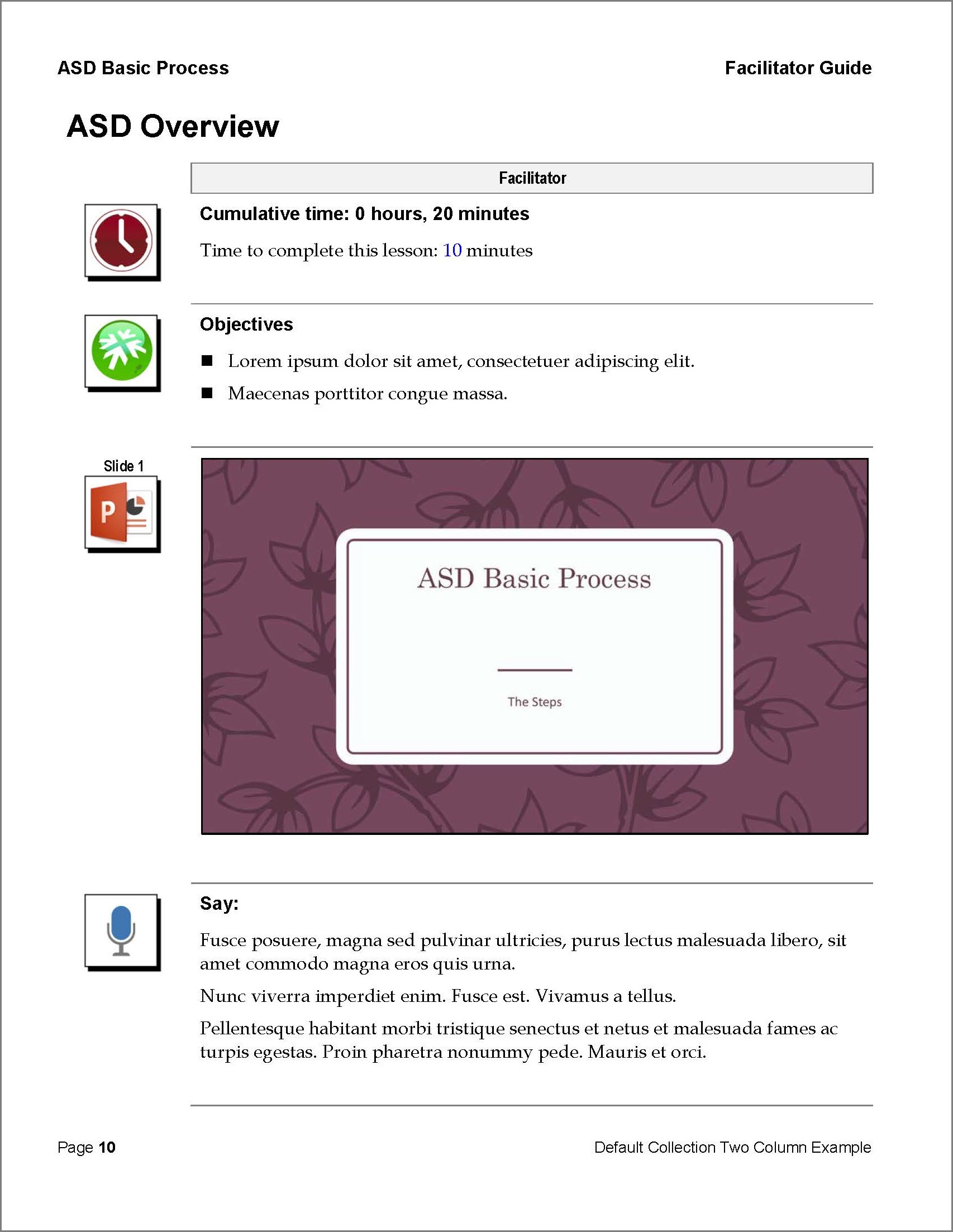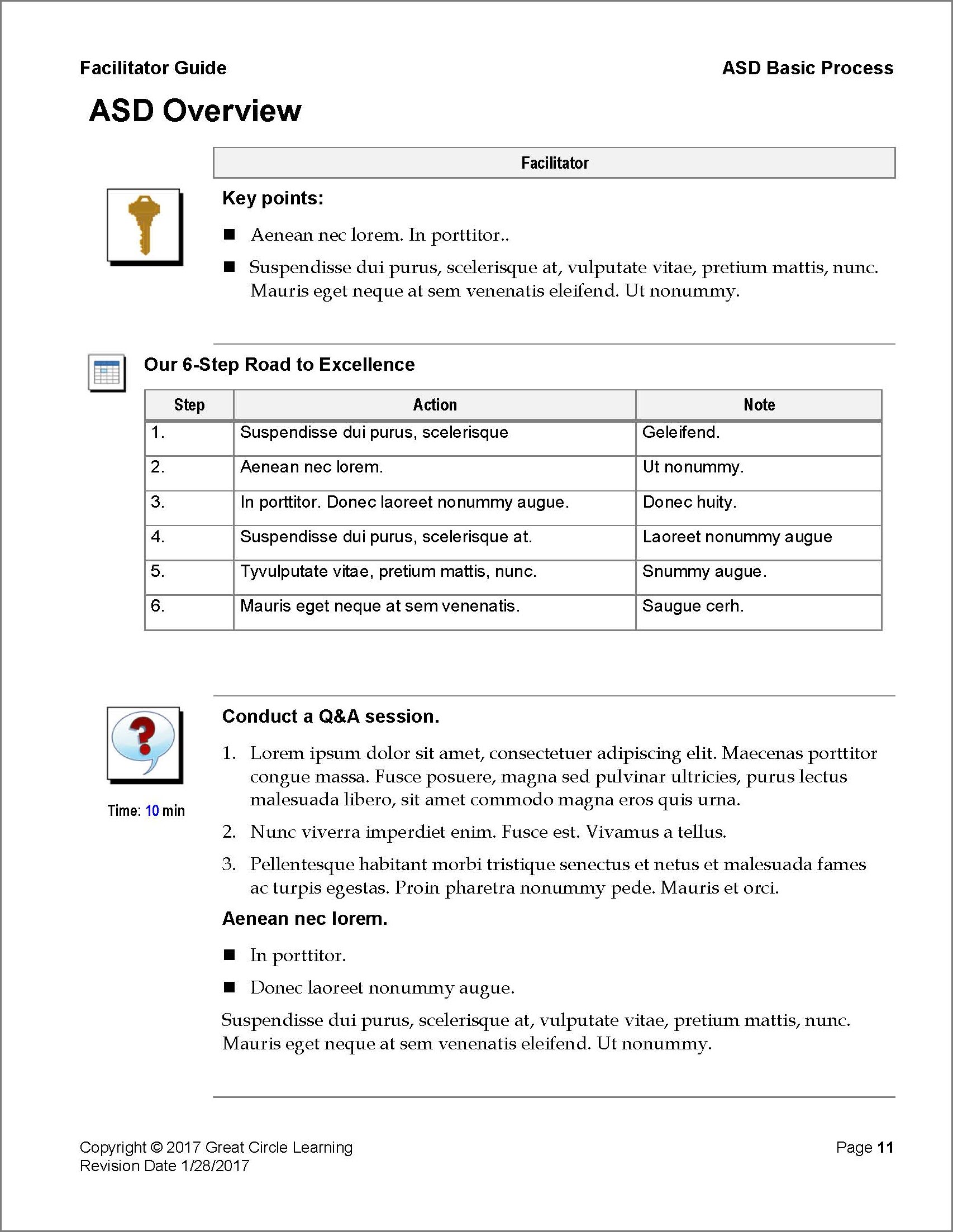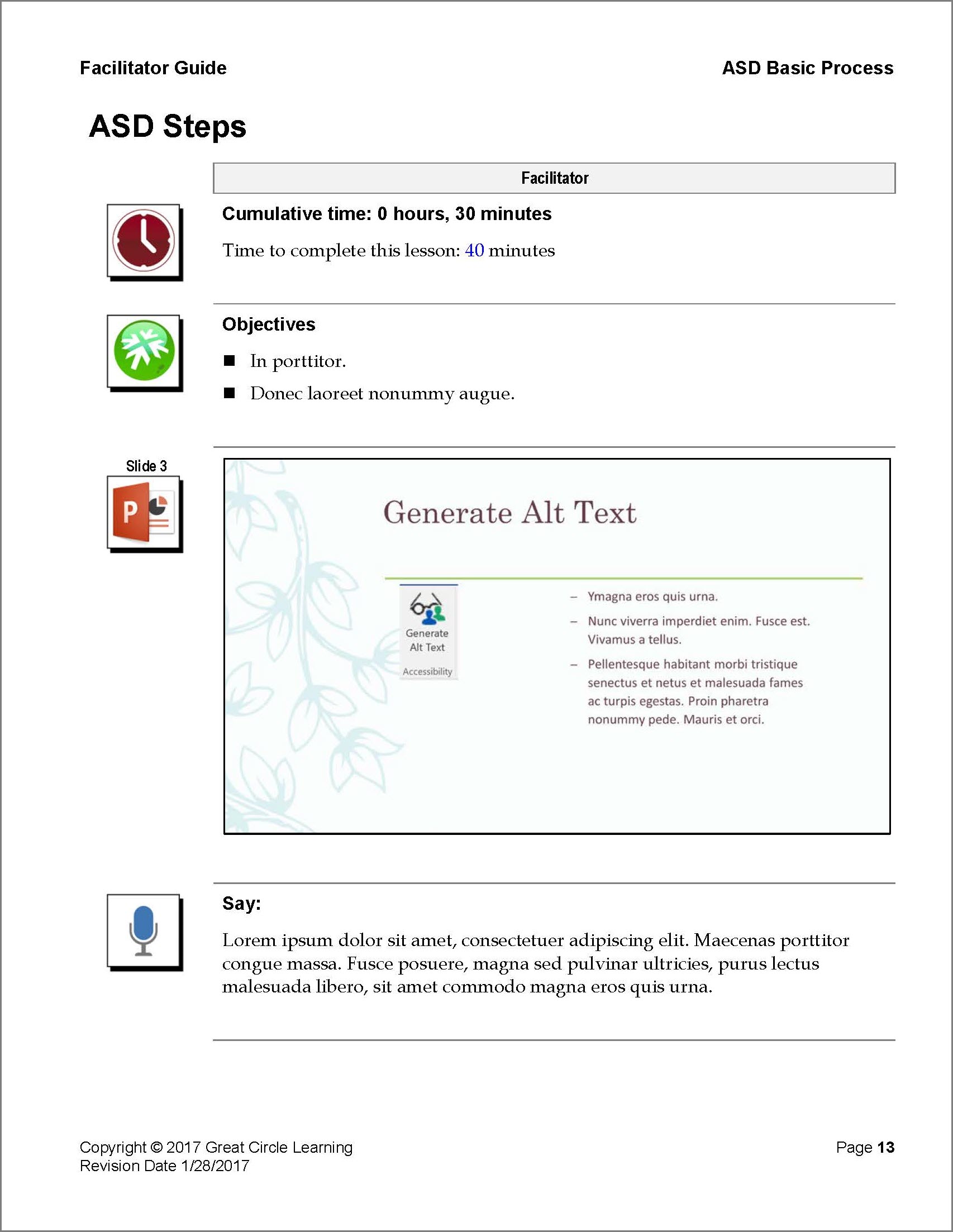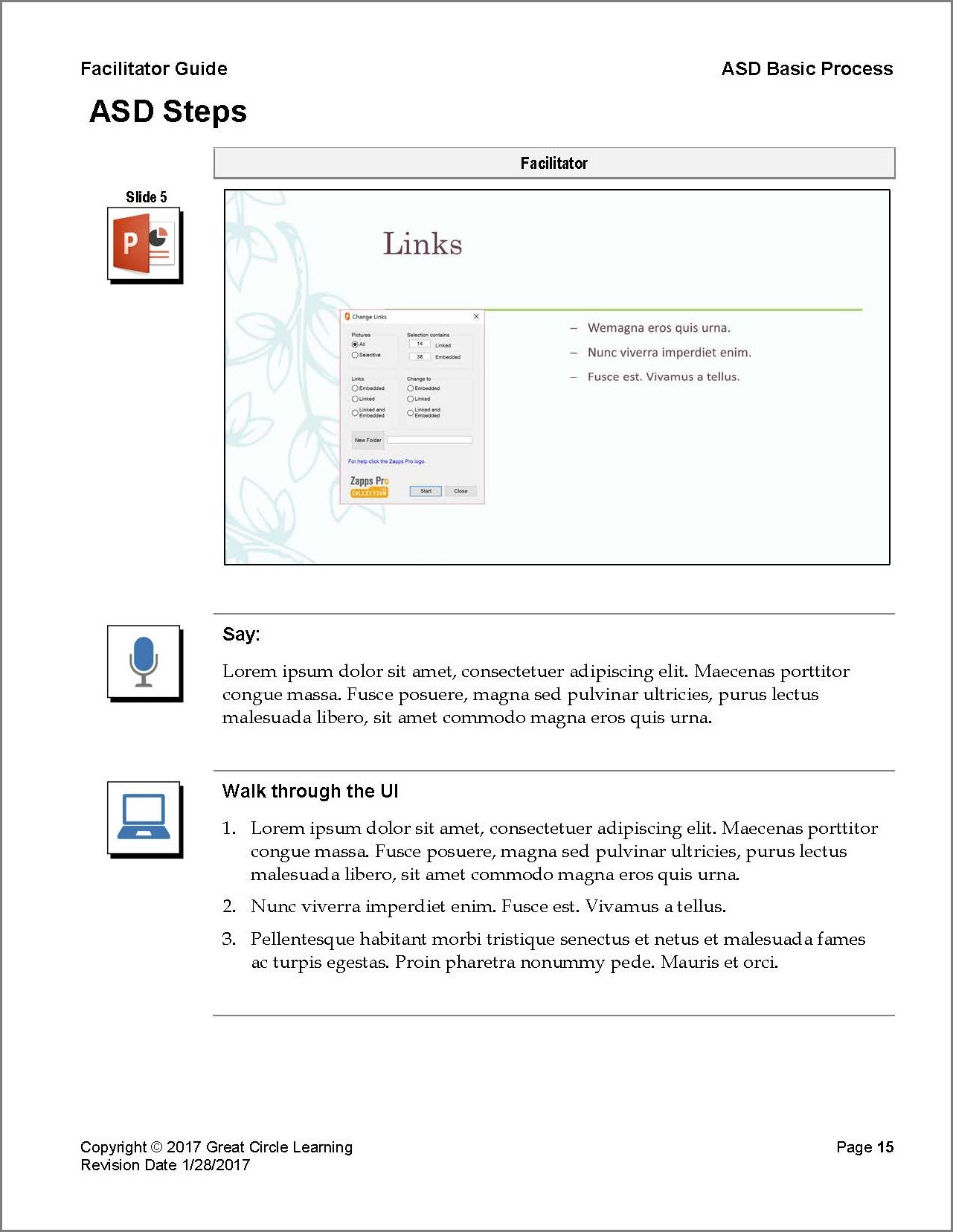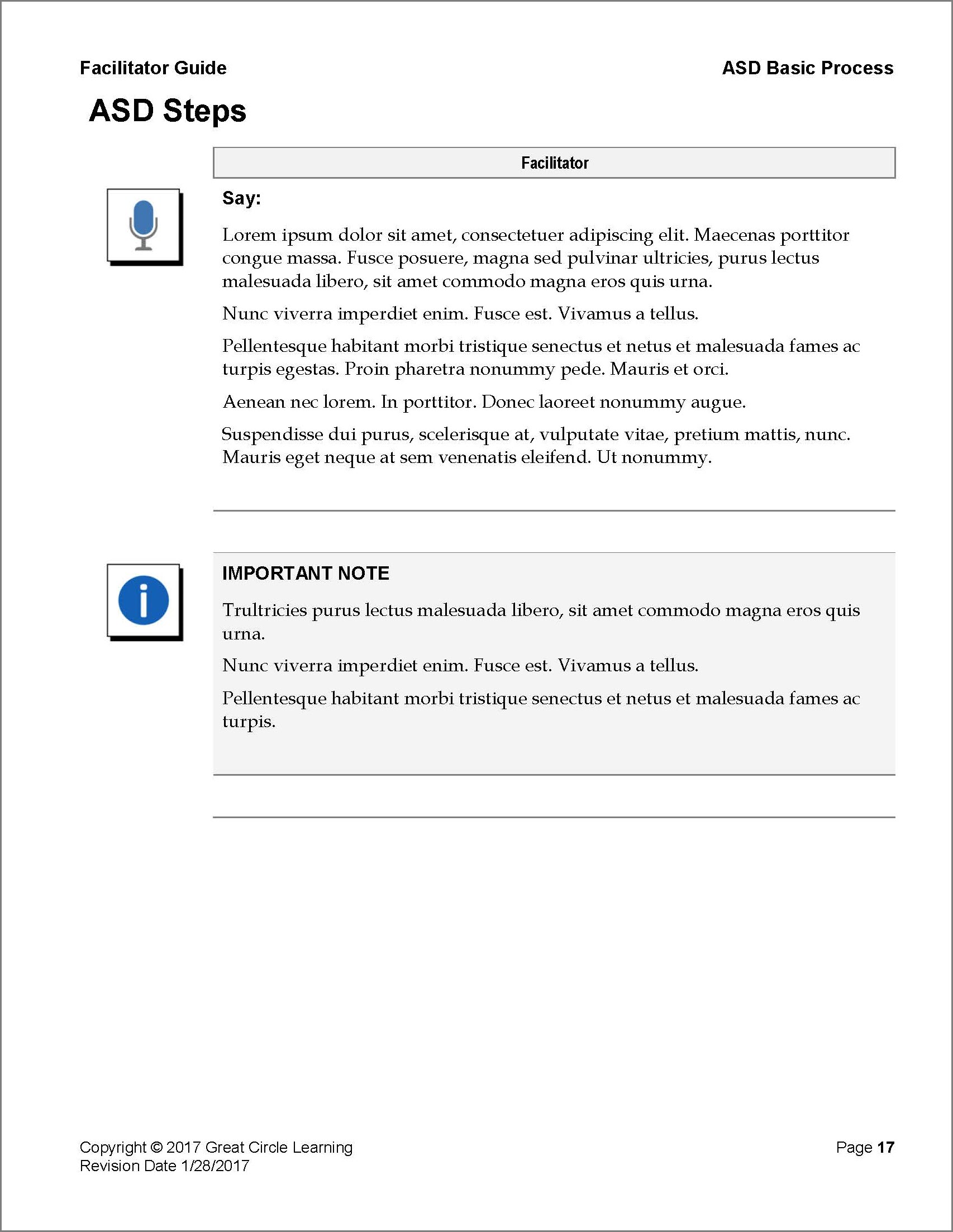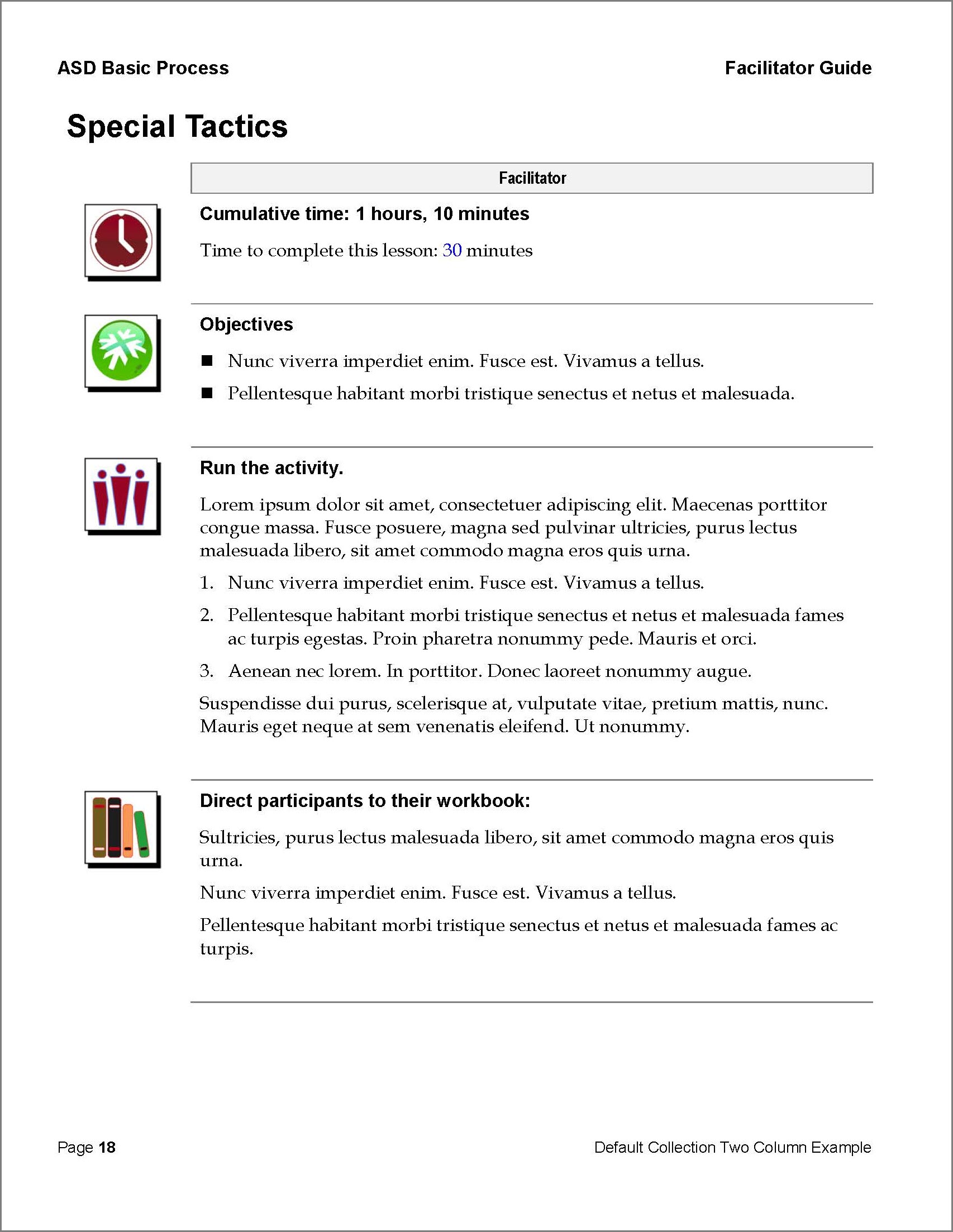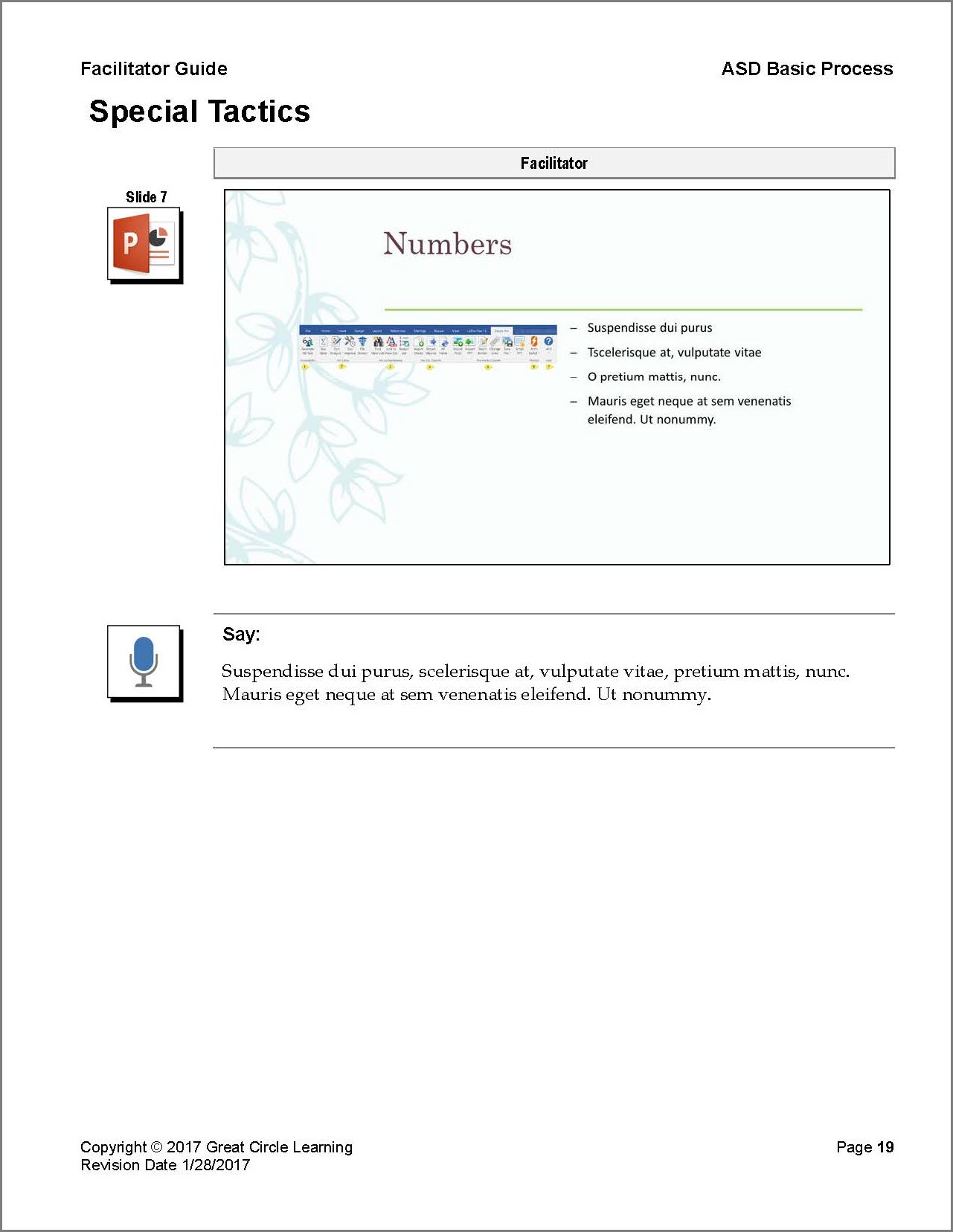 Default Collection Example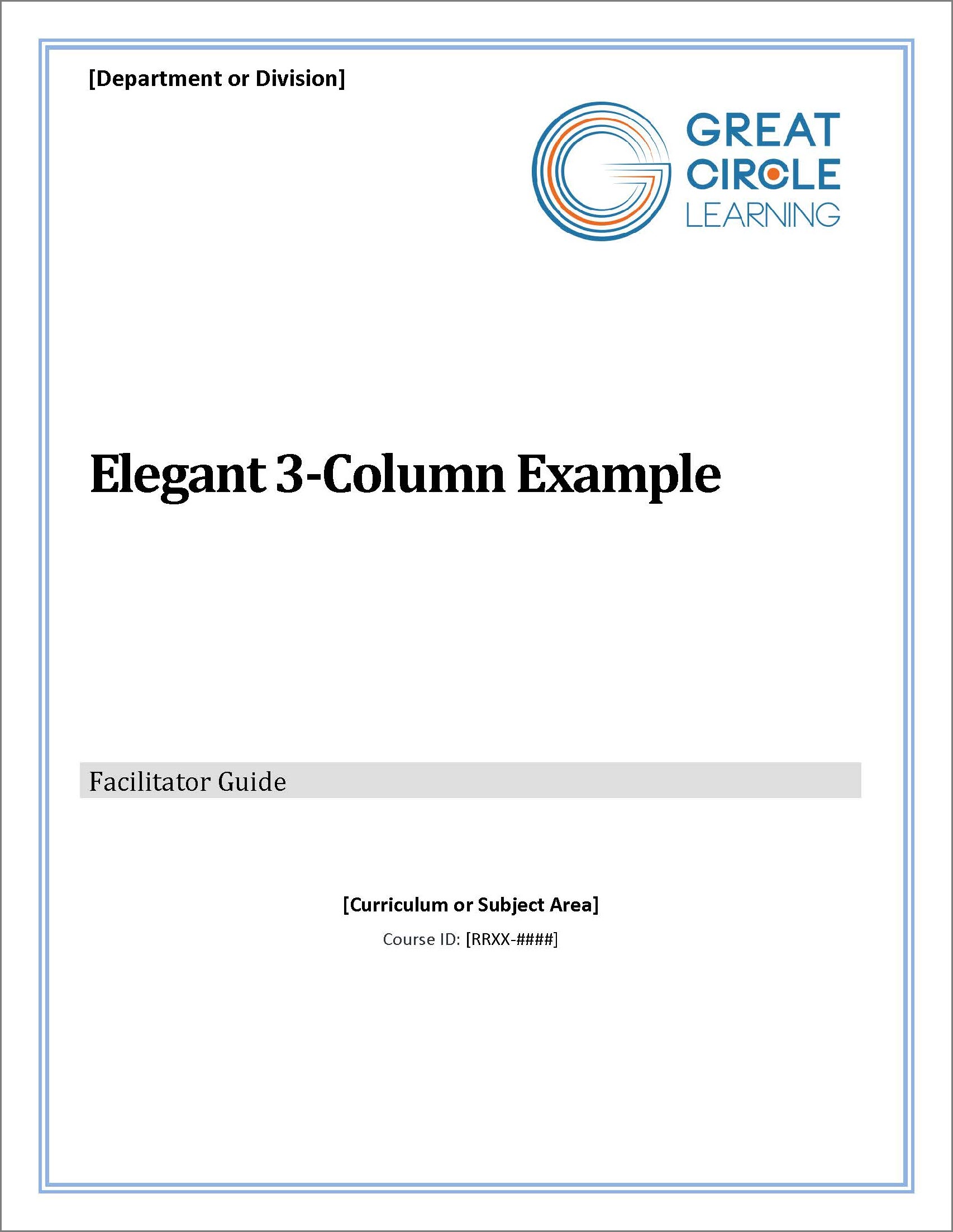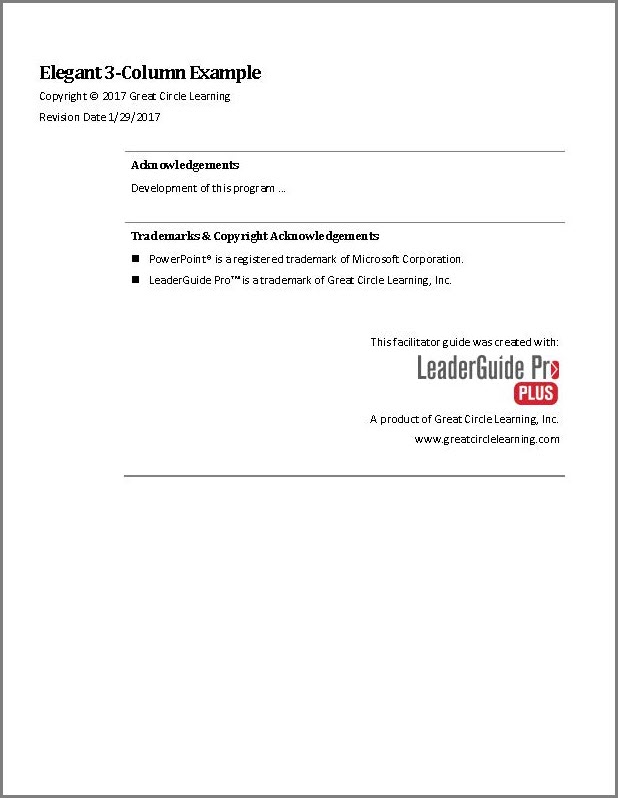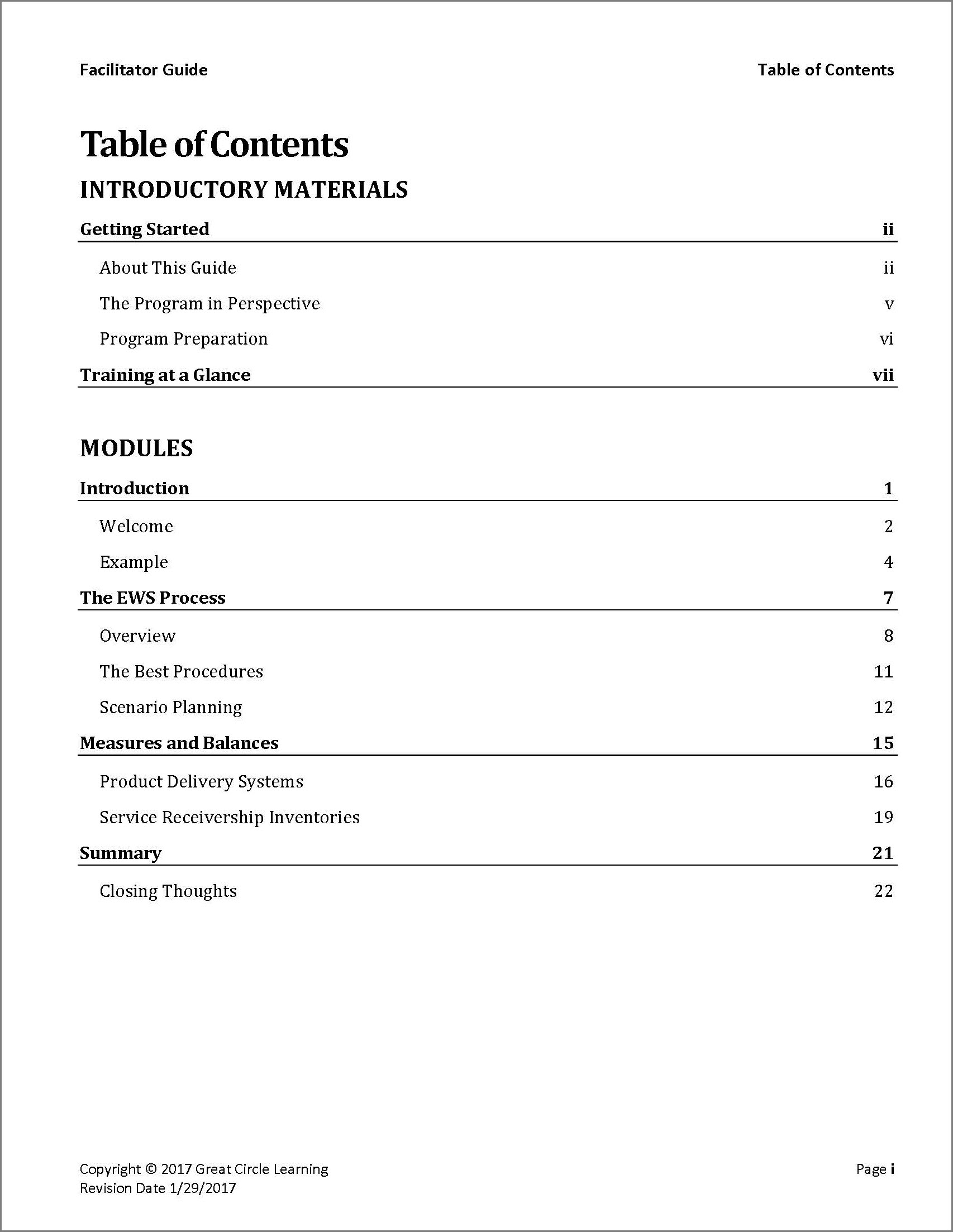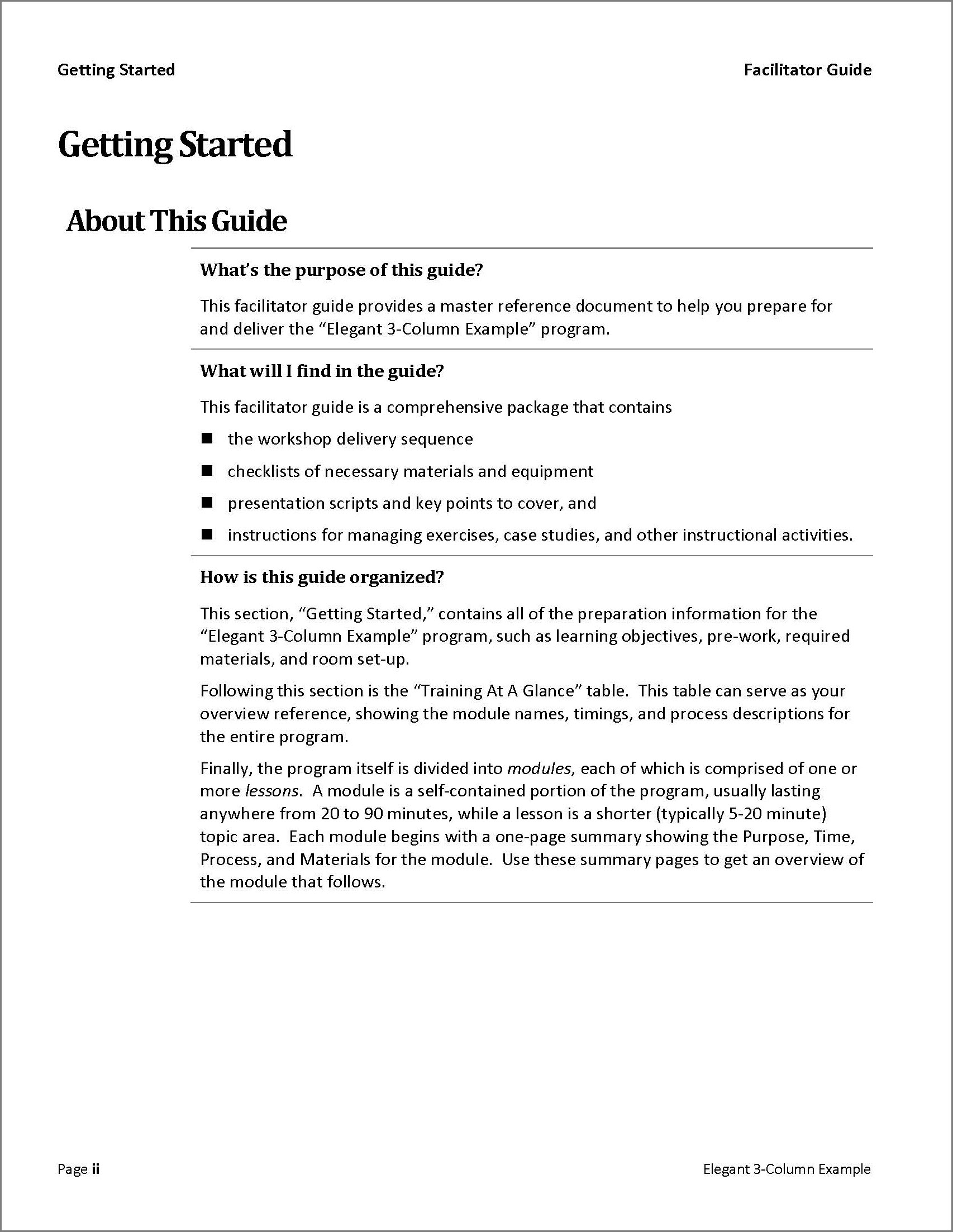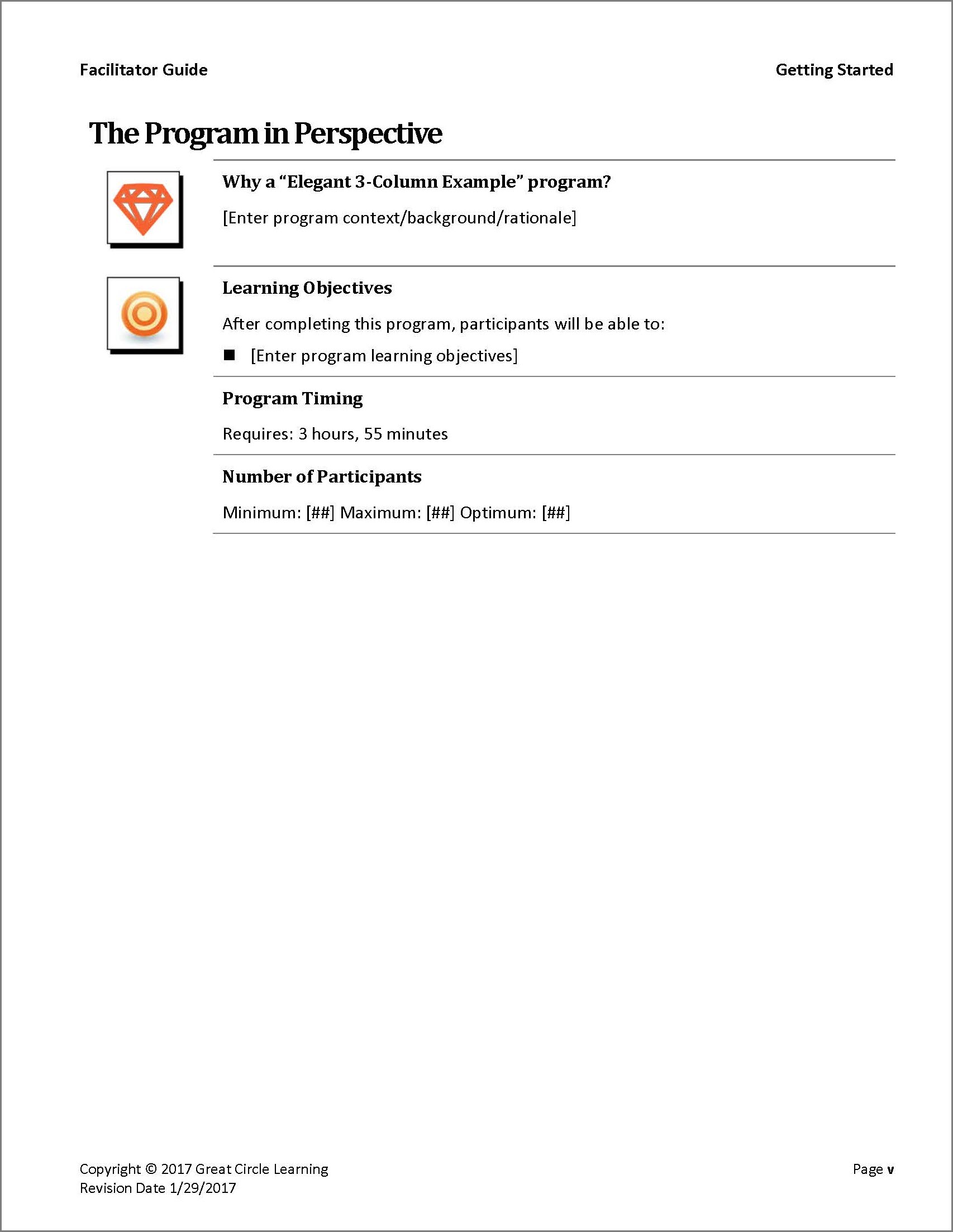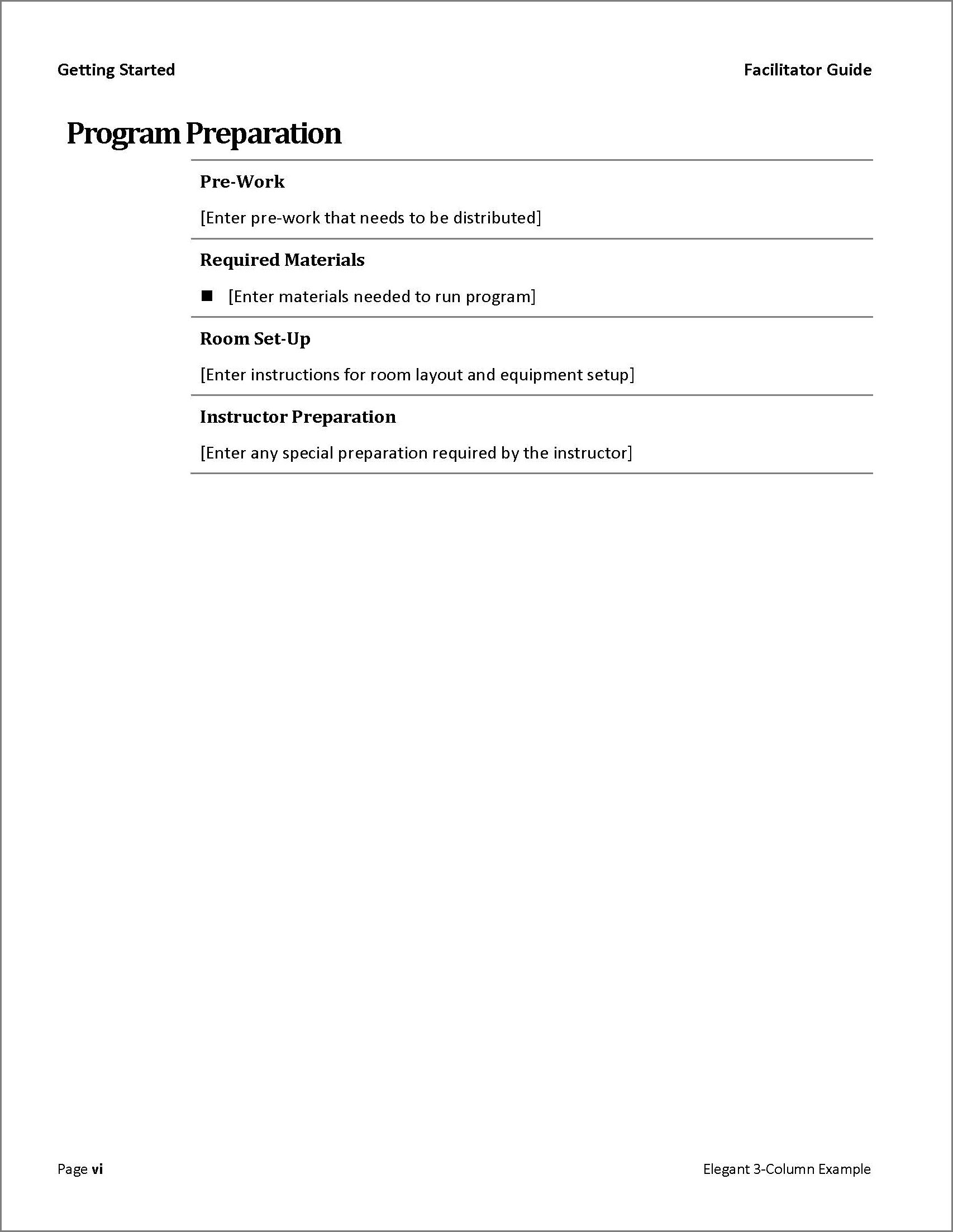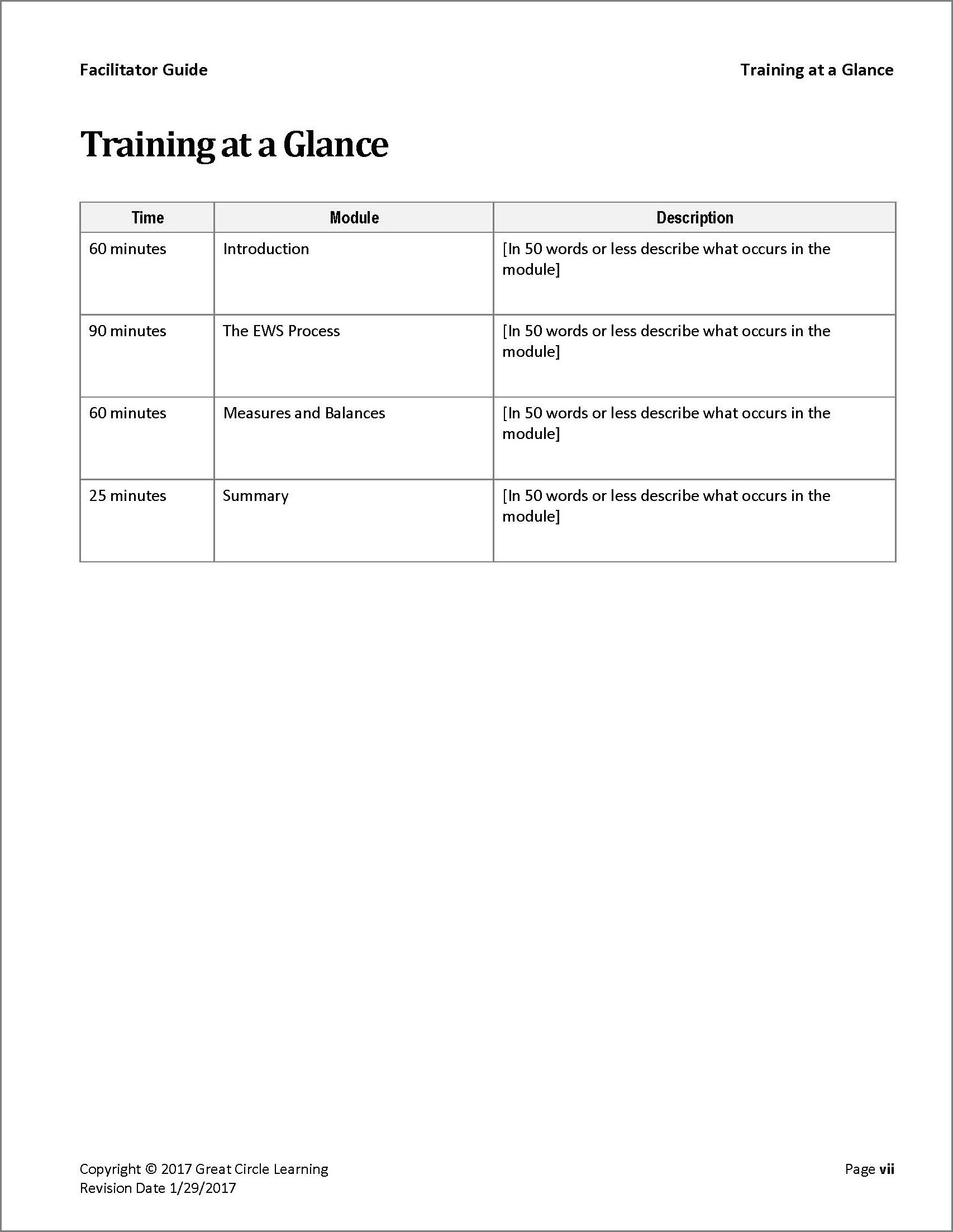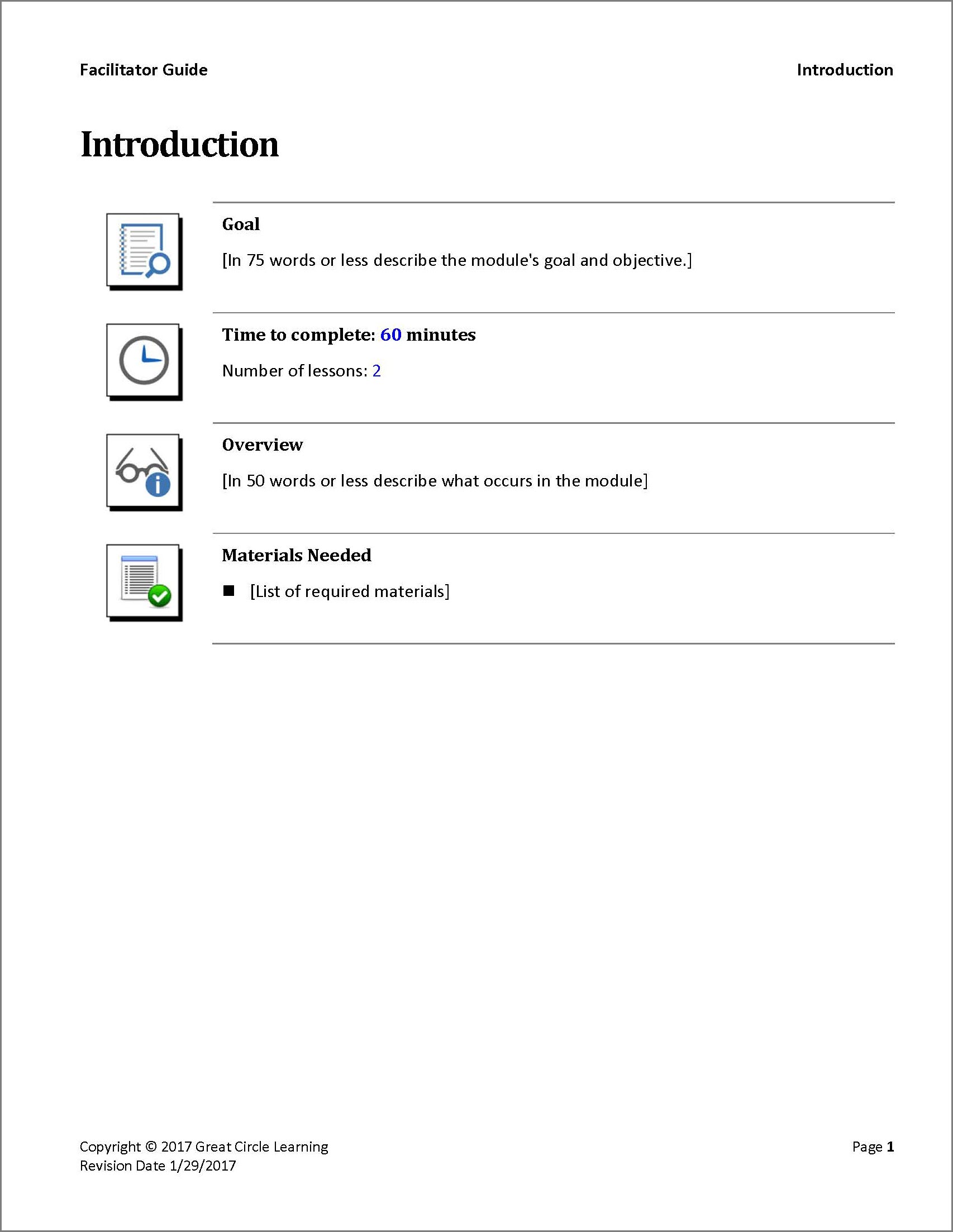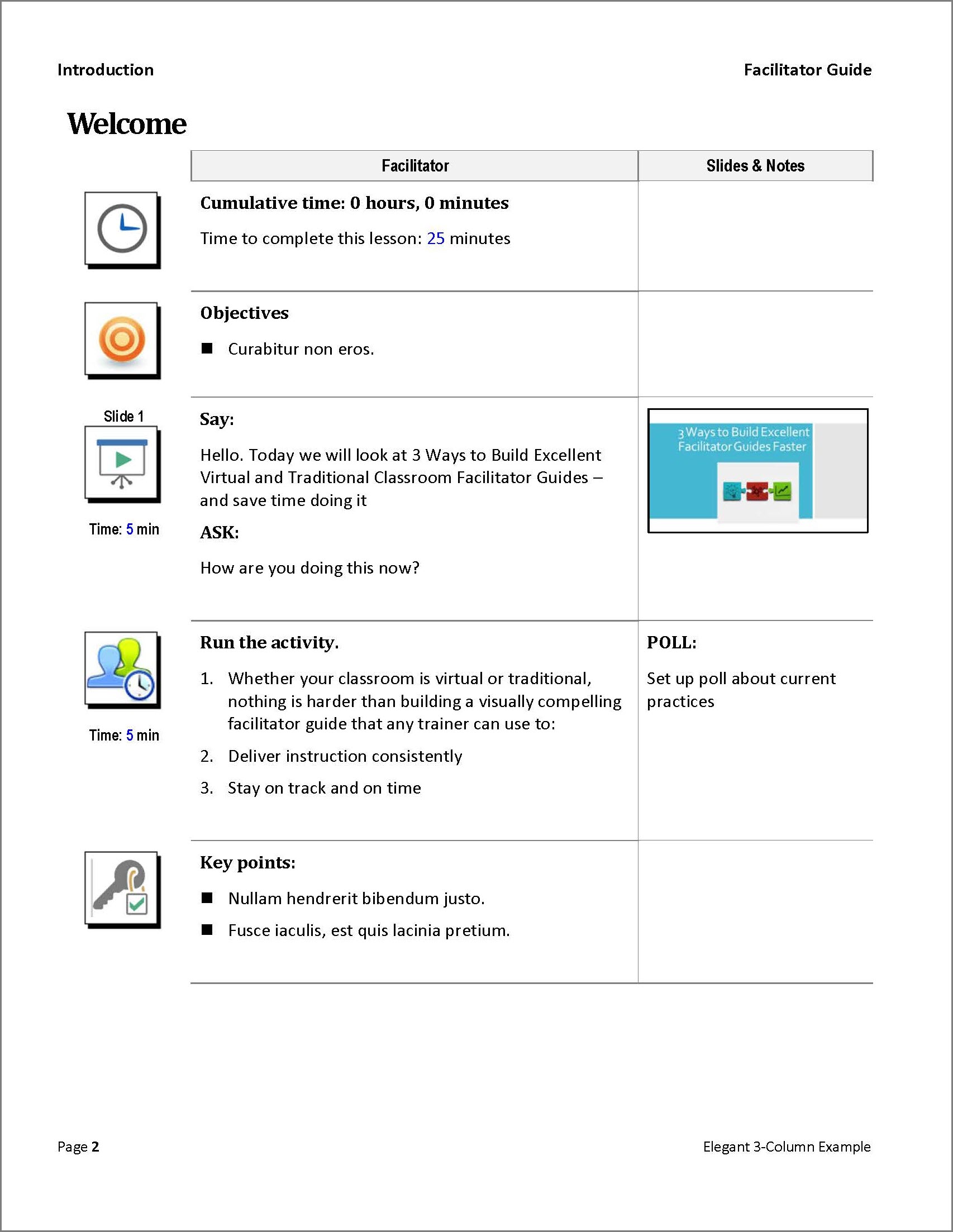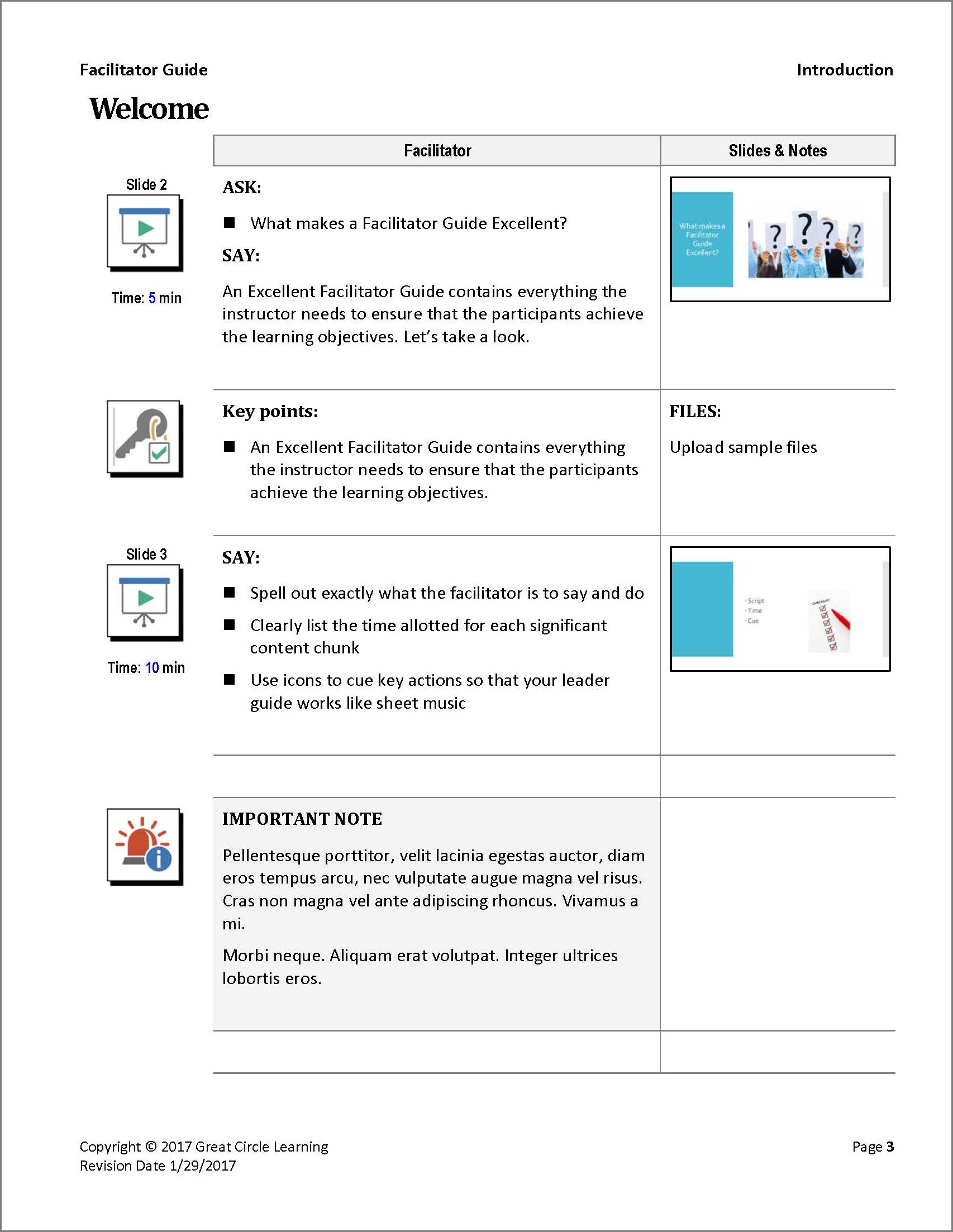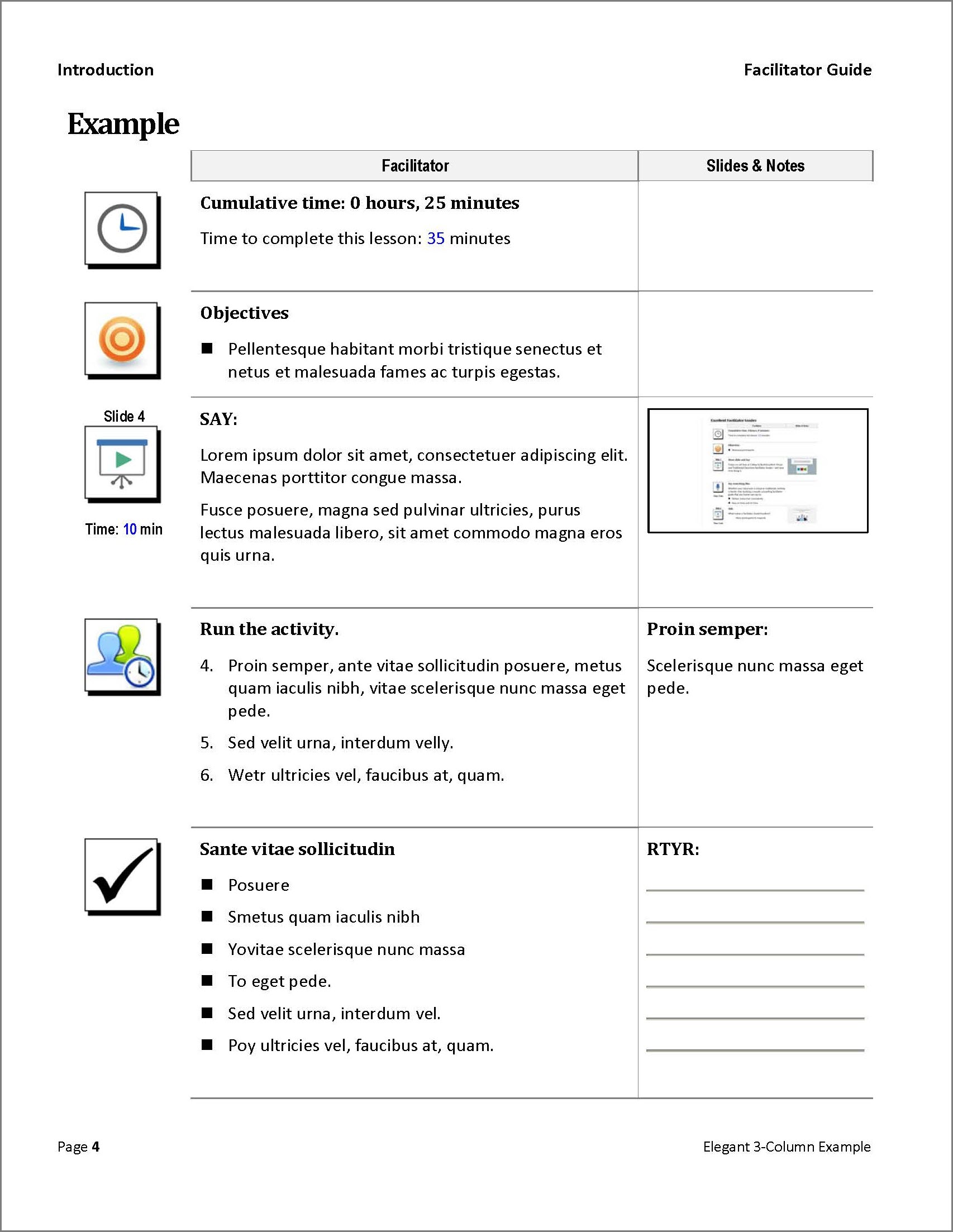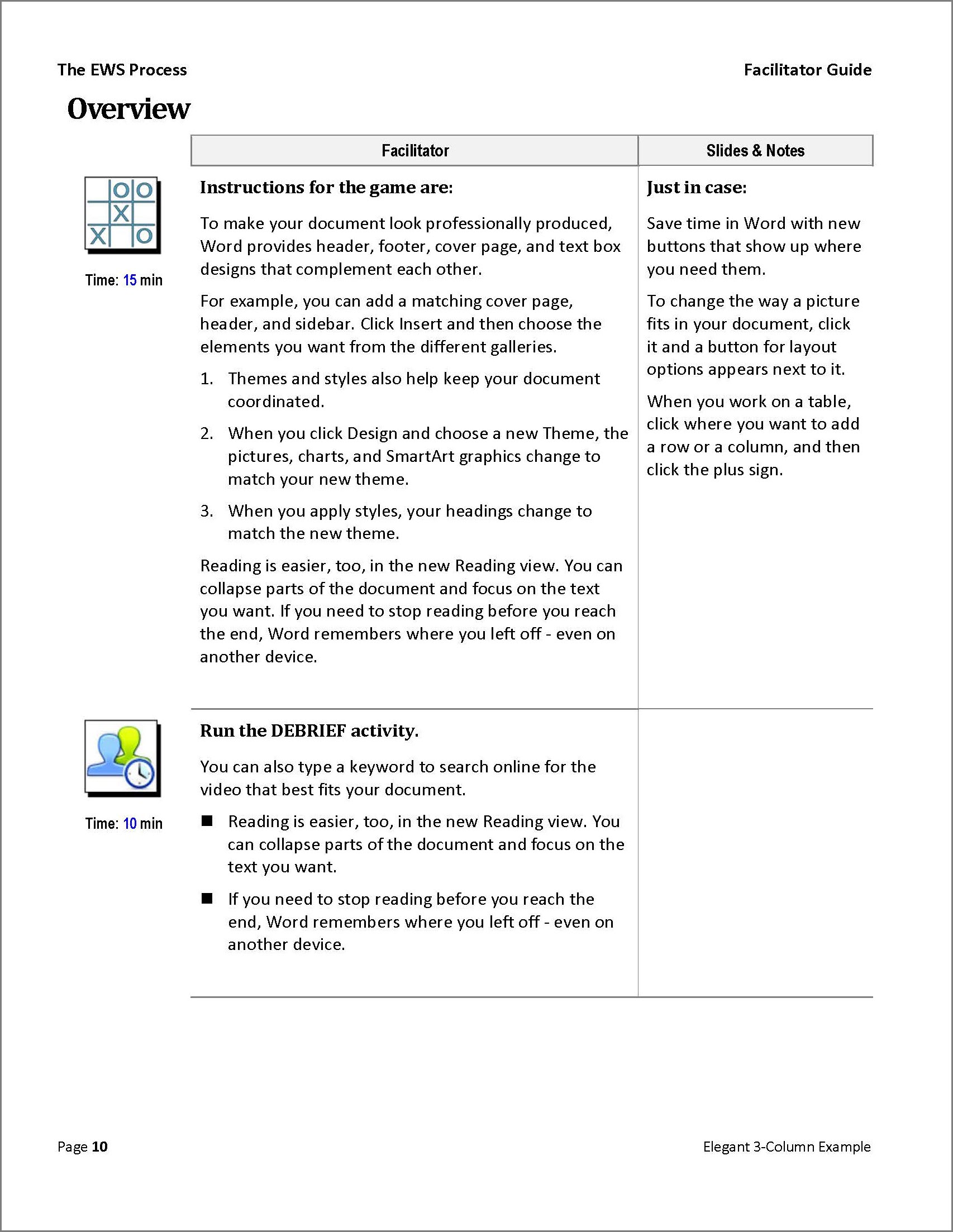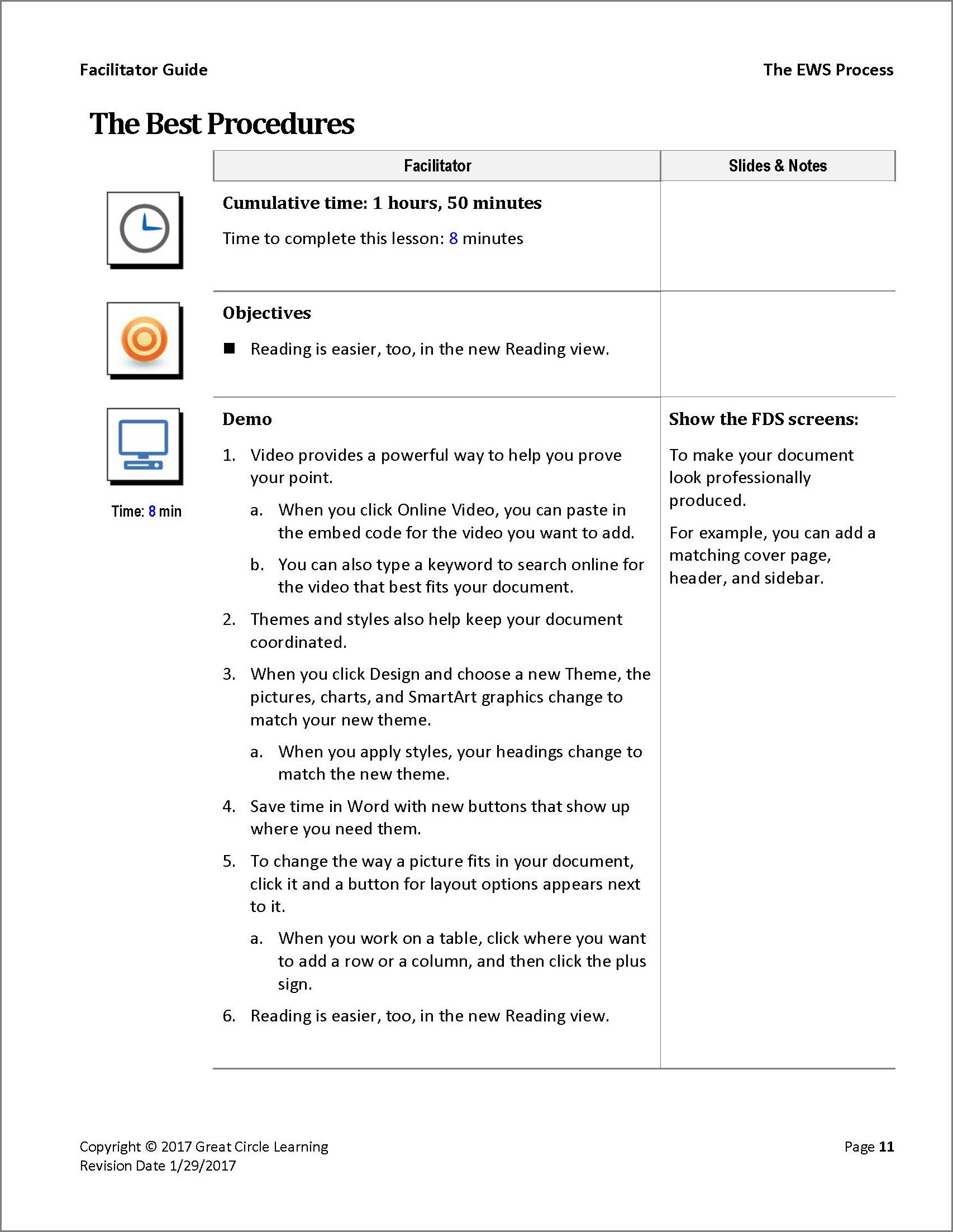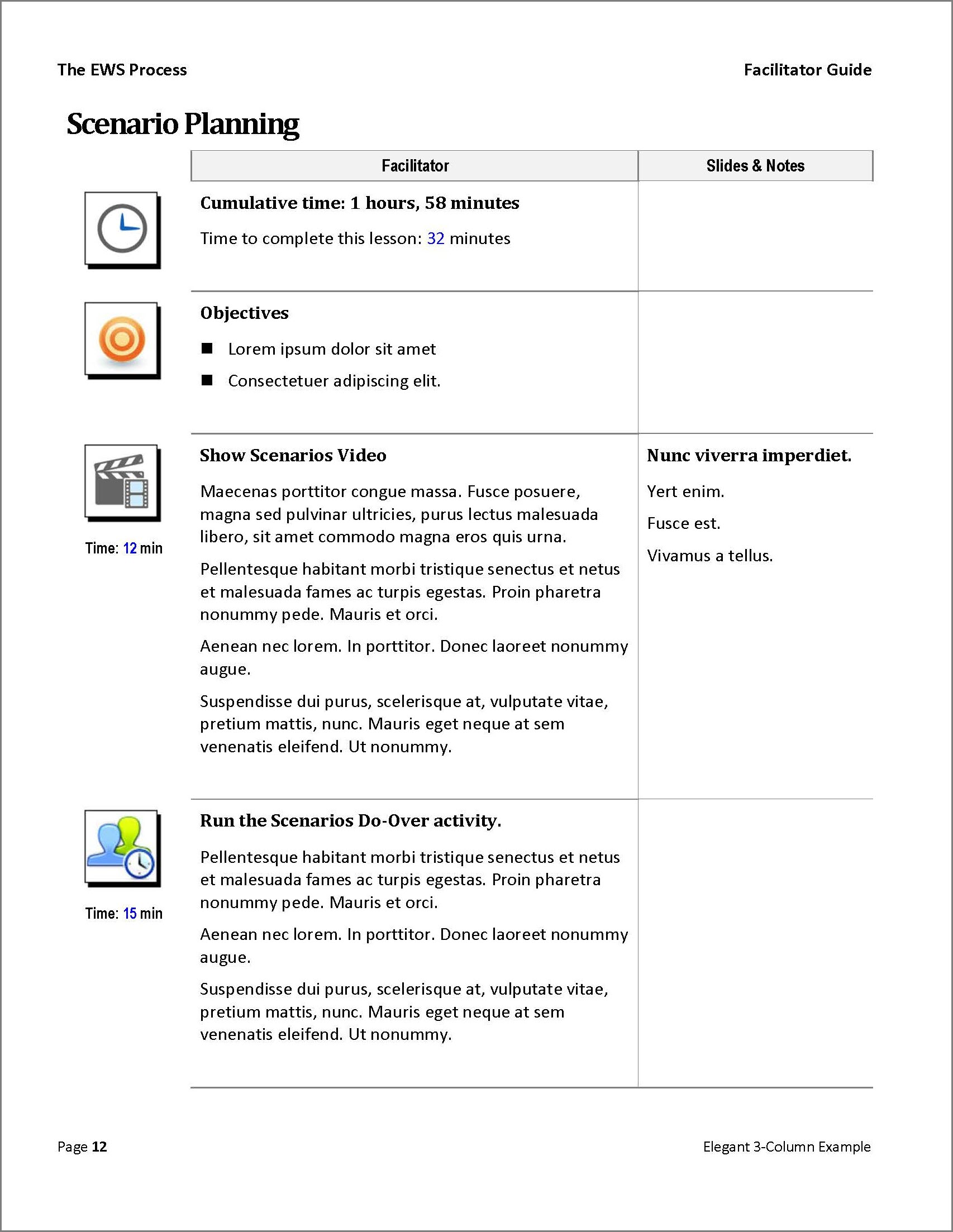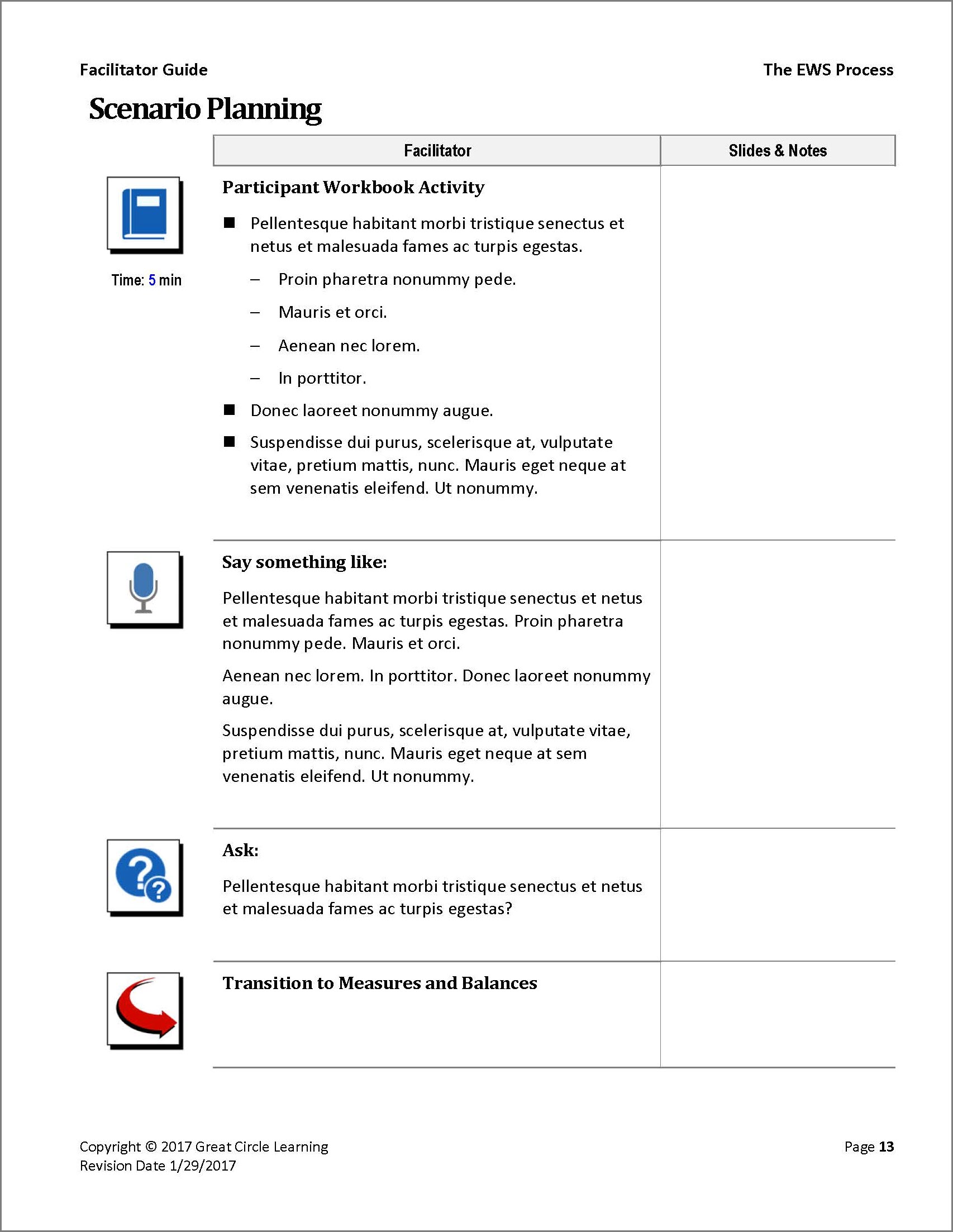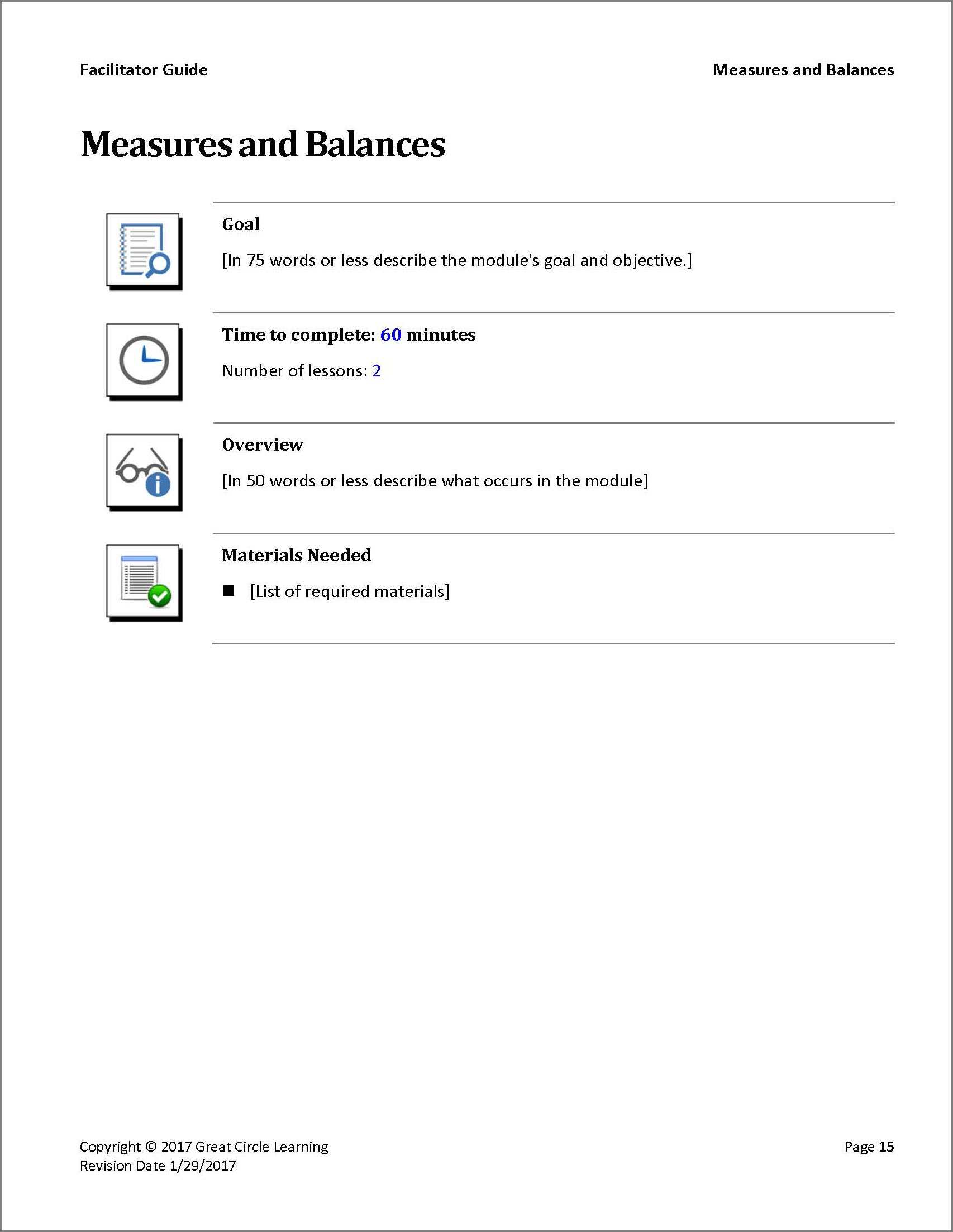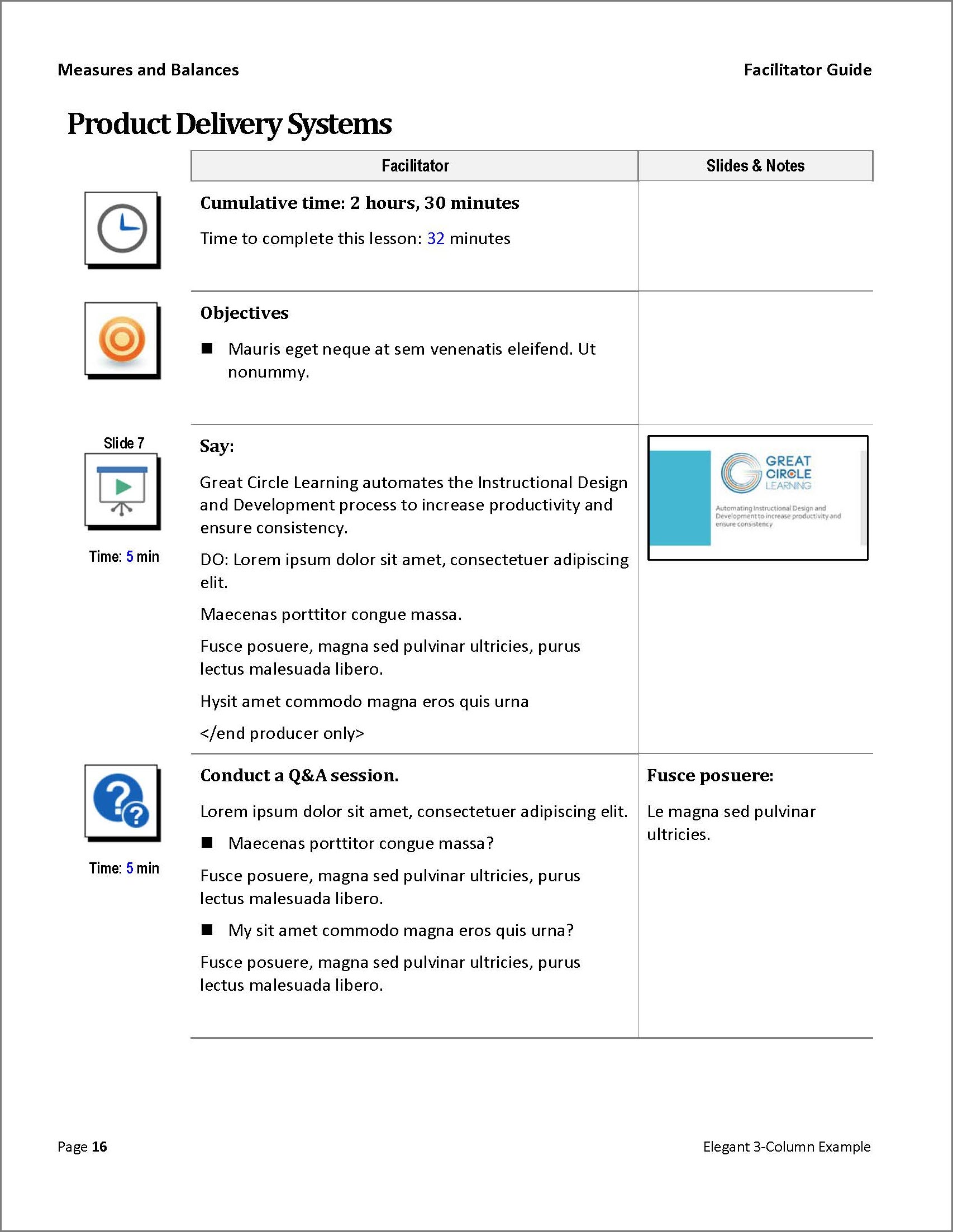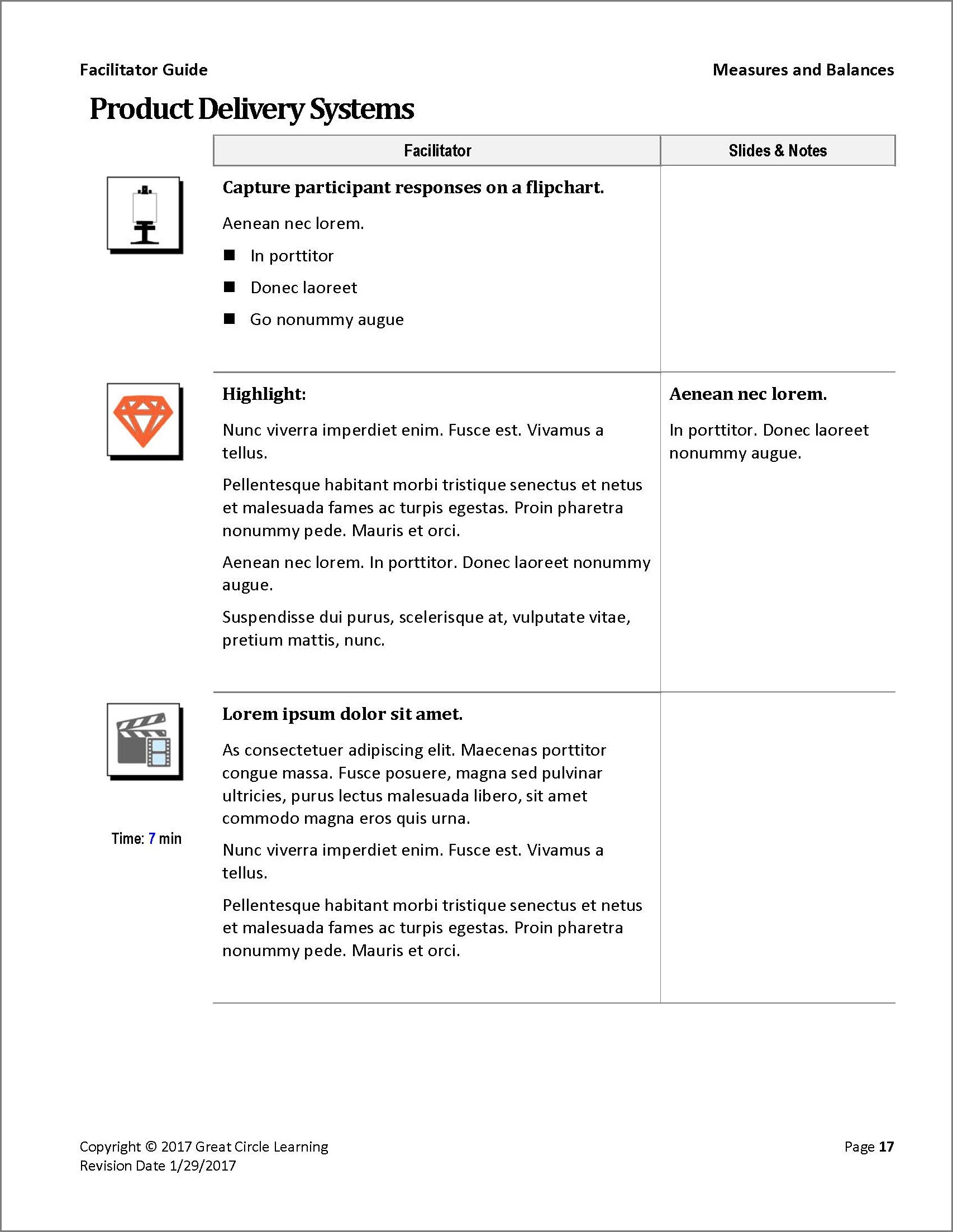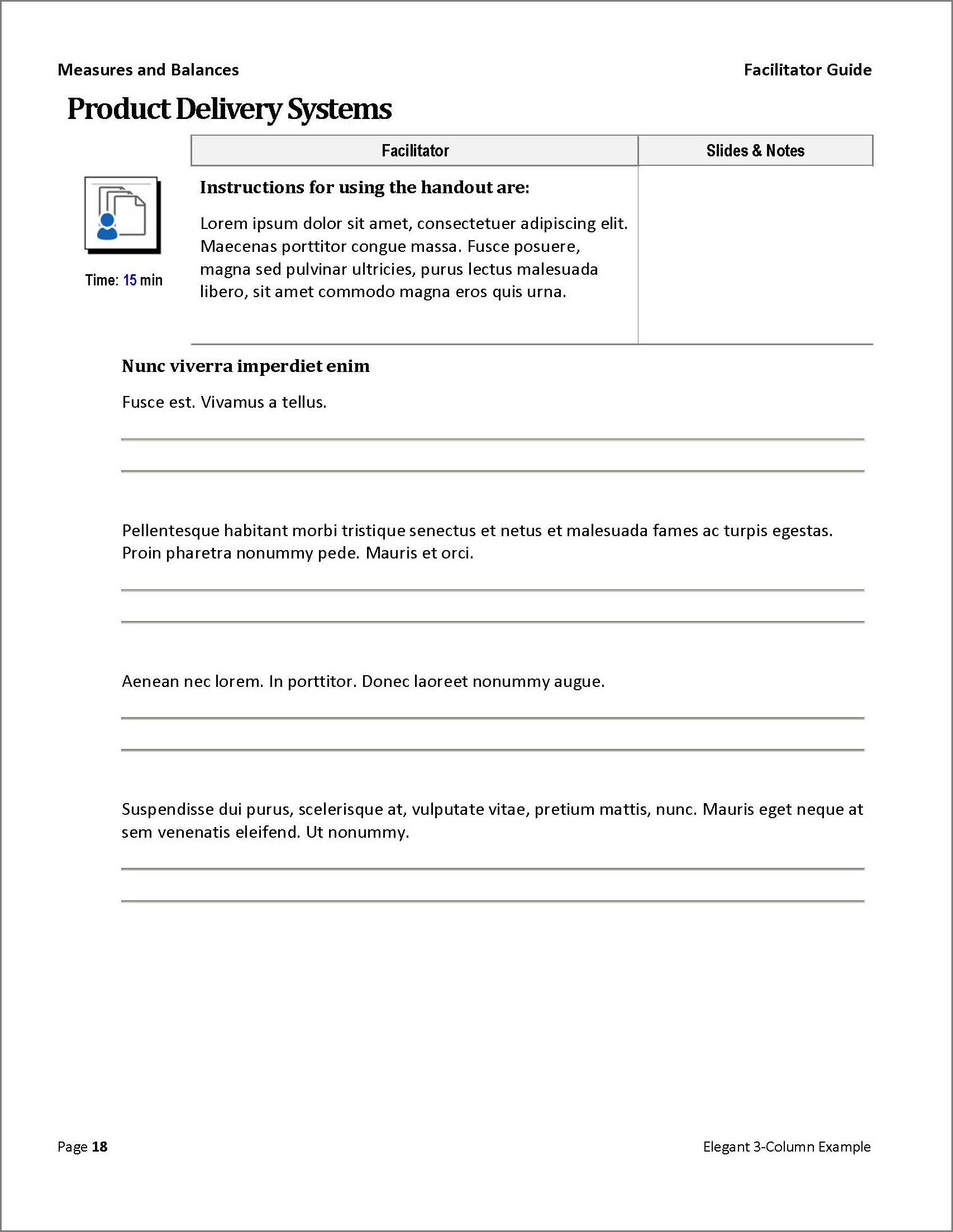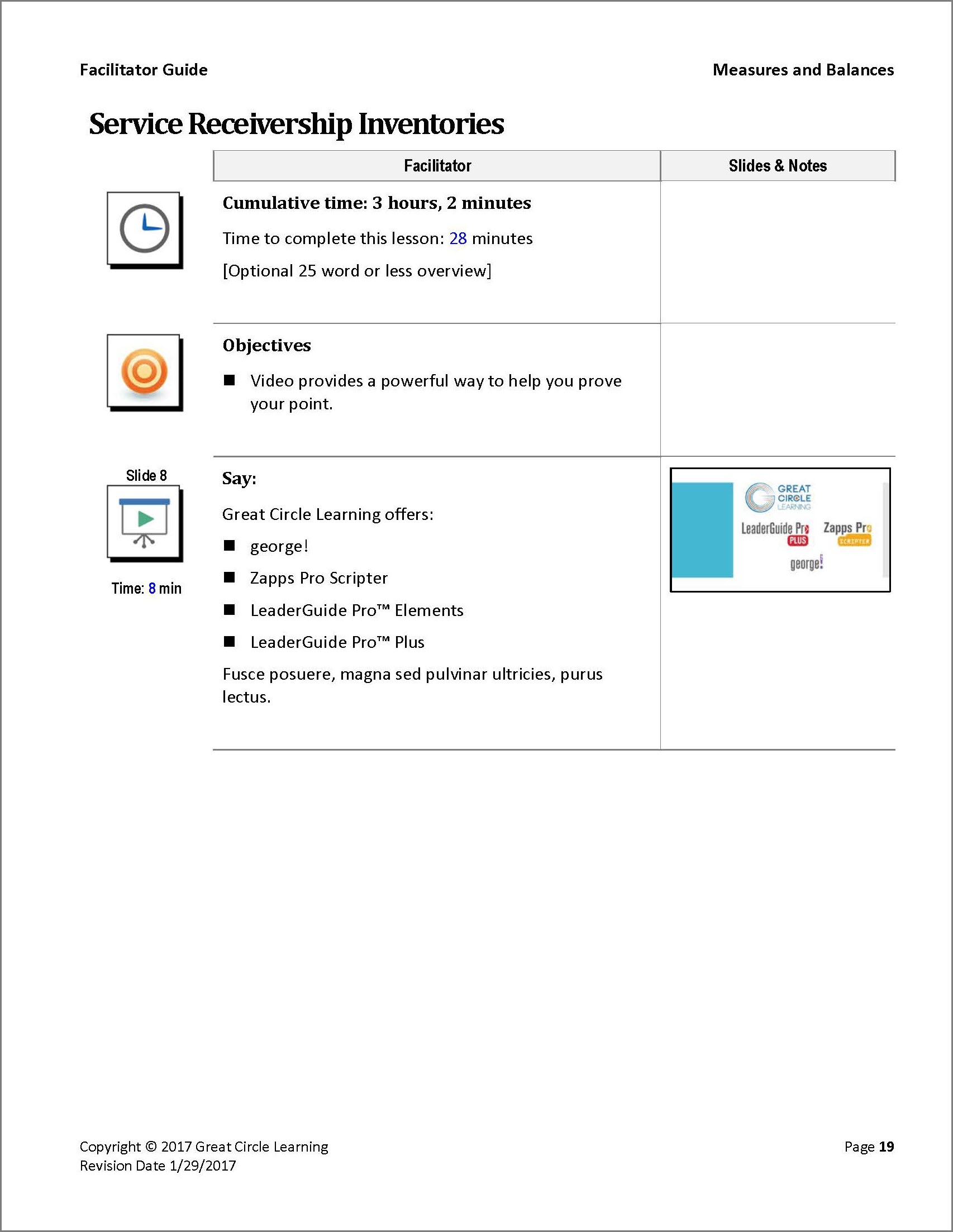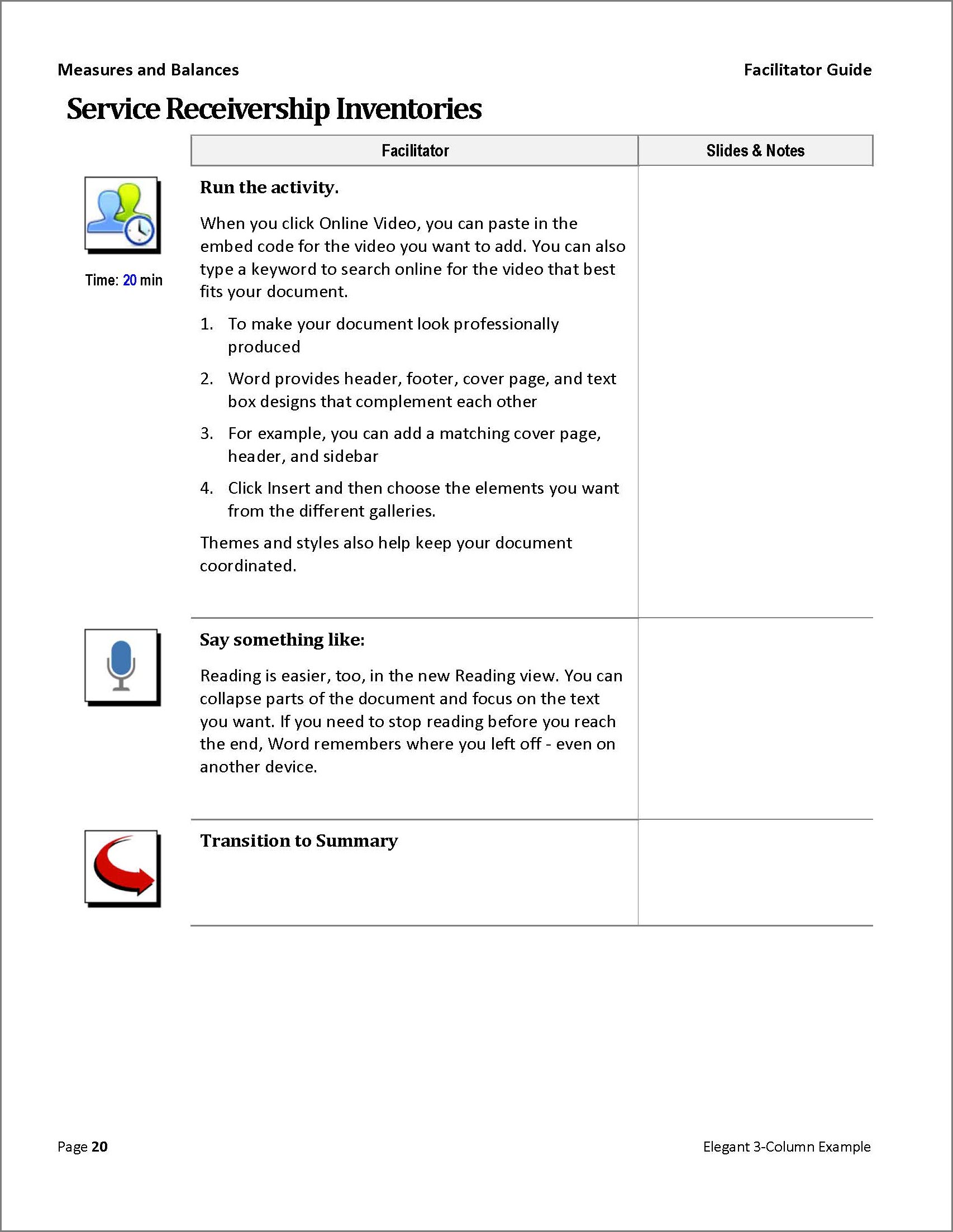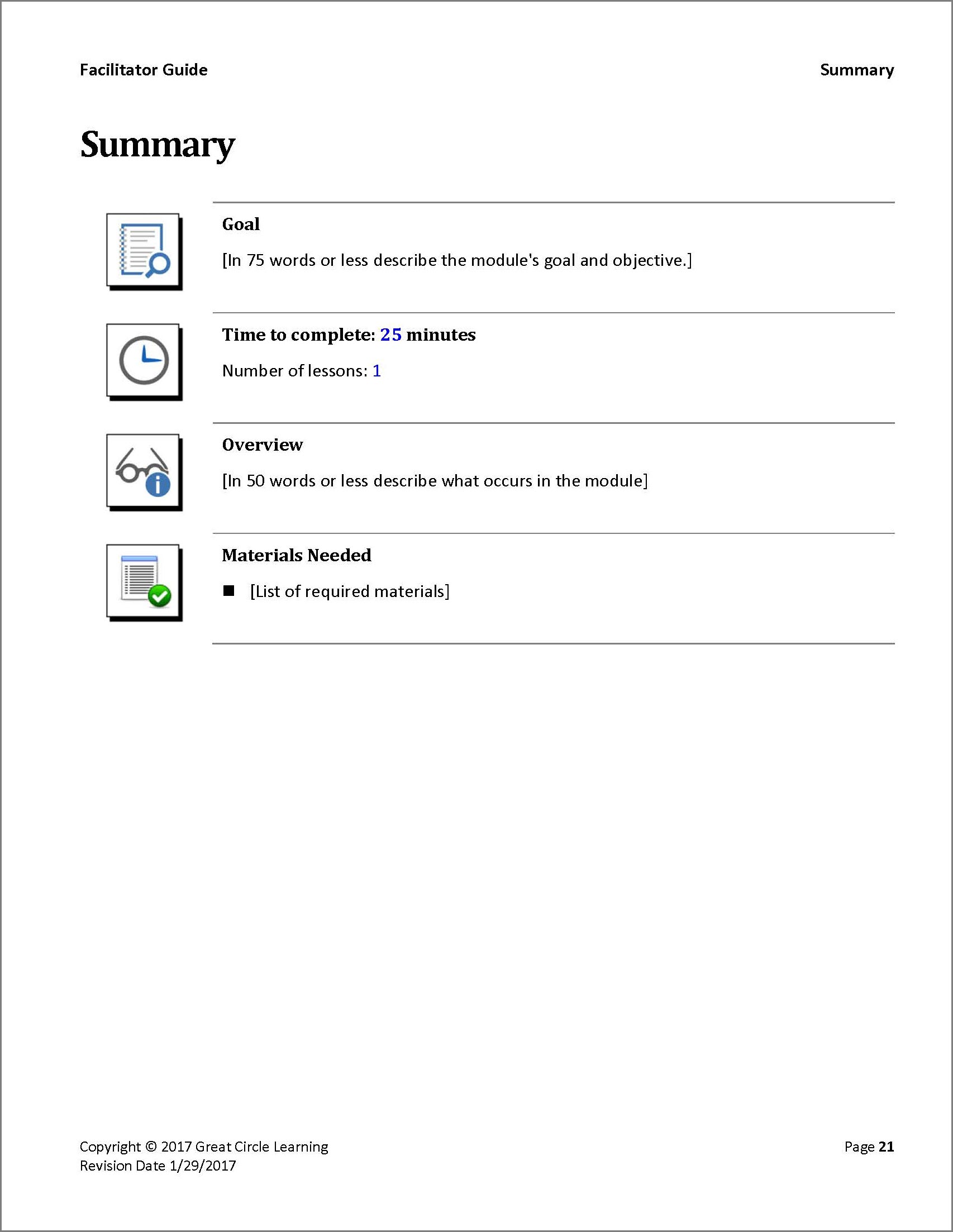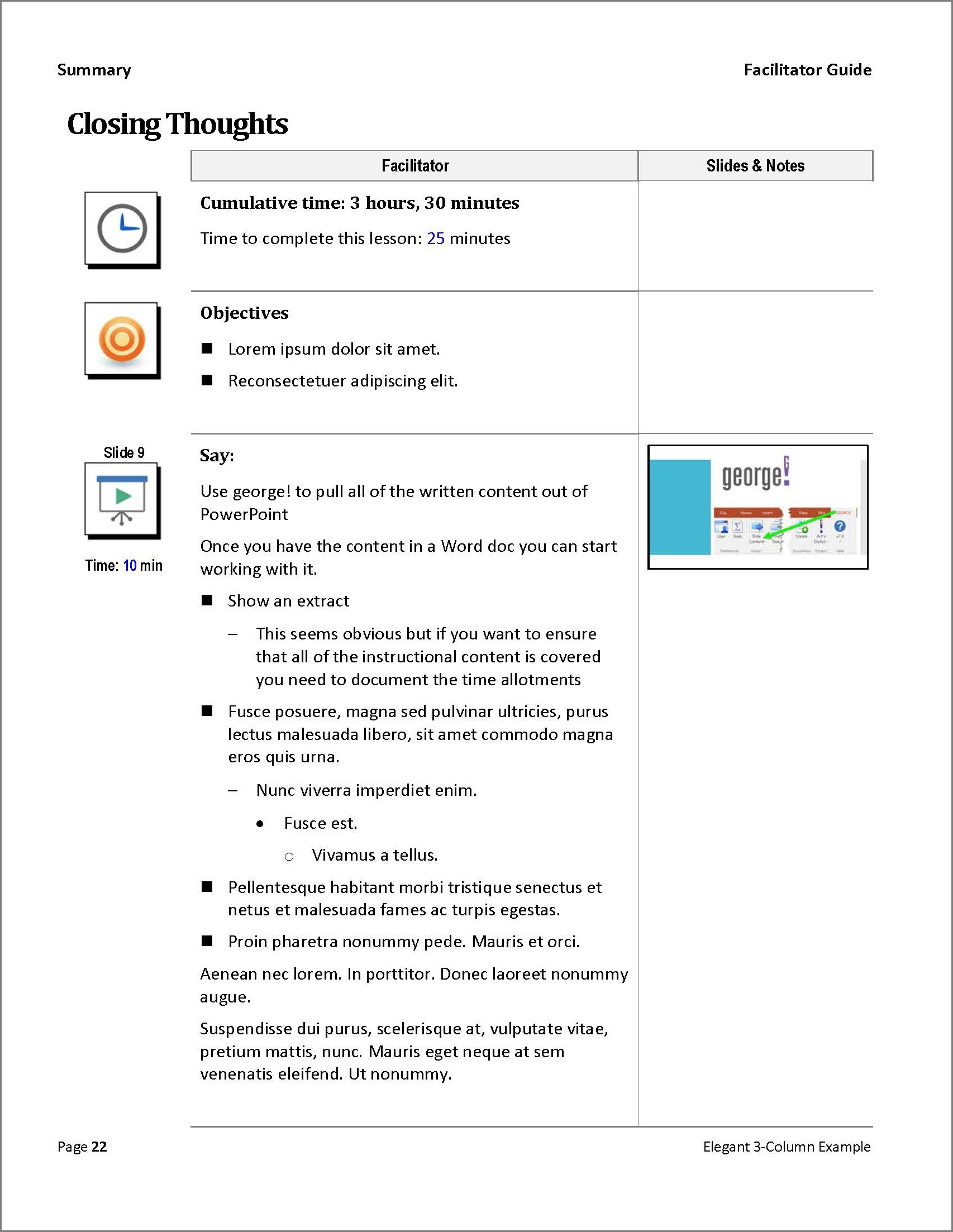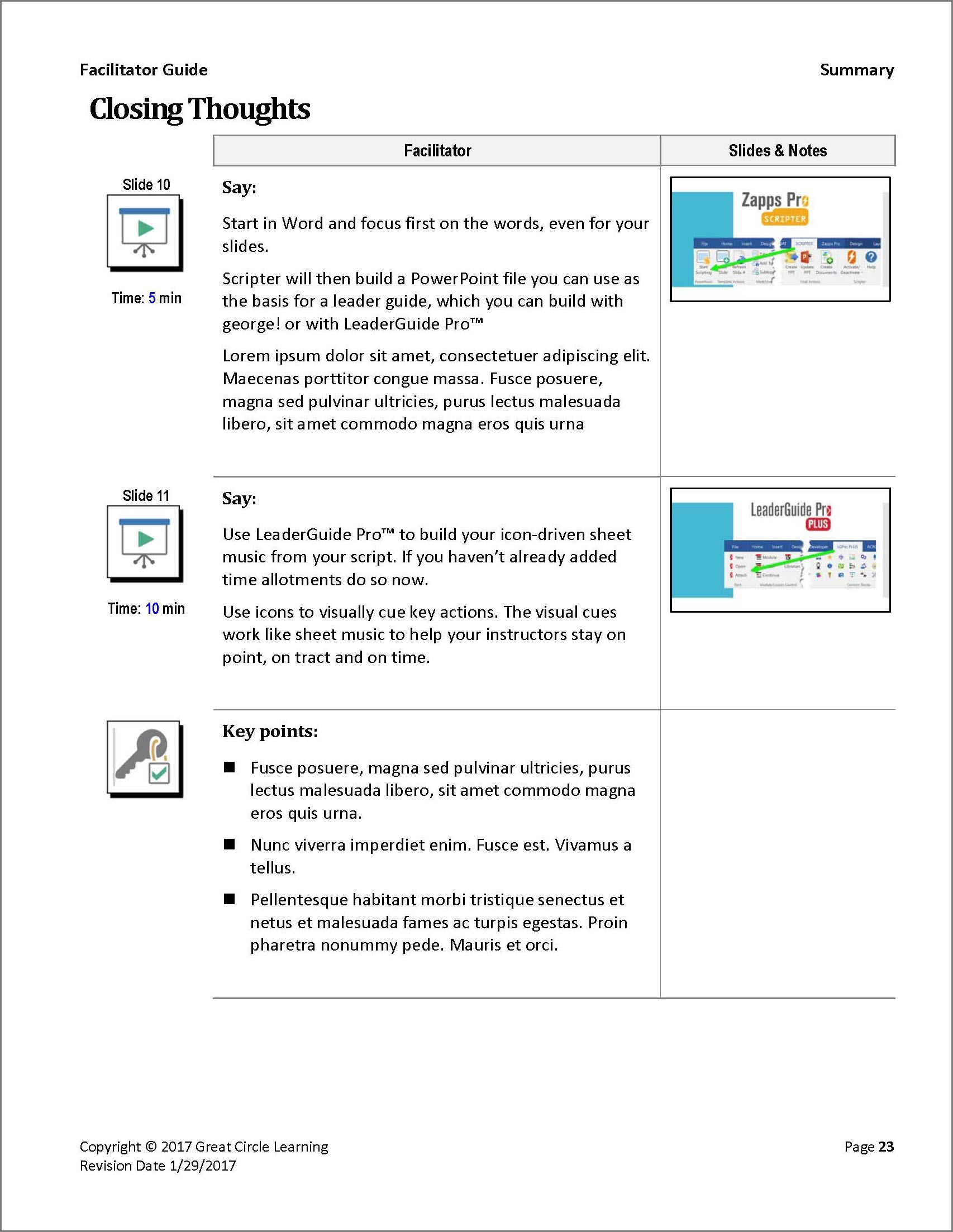 Elegant Collection Example
Modern Collection Example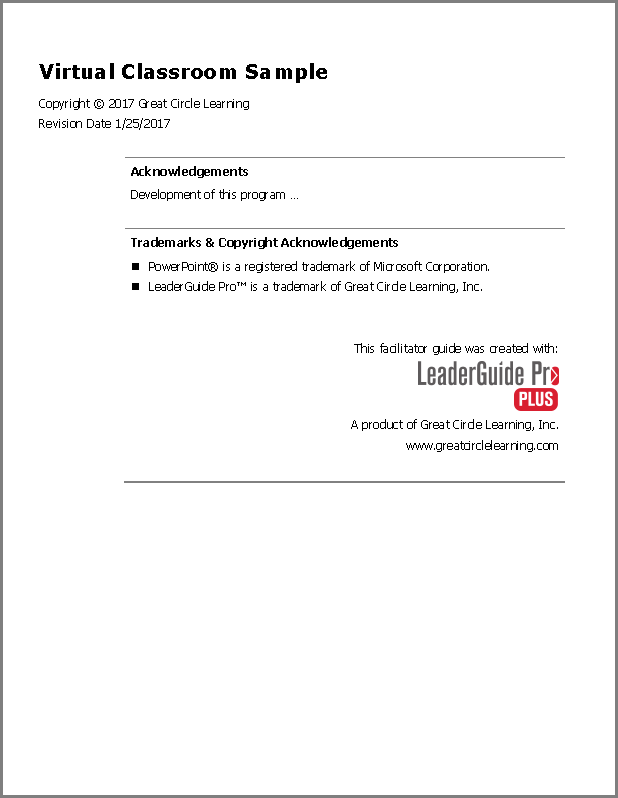 Work faster. Work smarter.
Change for the better with
LeaderGuide Pro.